Emergency Cover
When an emergency strikes, speed is key which is why we've made ourselves available to provide emergency cover and temporary structures quickly. Whether a fire has destroyed an existing building and you need a temporary replacement or a natural disaster has meant a pop-up medical building is required, we can provide bespoke temporary structures to cater for these occasions.
Although we're able to pitch these structures efficiently after being contacted, we can still assure the strength and quality of our buildings will be executed to the highest standard, so you don't need to worry about the roof above your head when dealing with the emergency in hand.
We have a variety of different options available for our structures and can provide the exact space you need. Whether you do or don't want windows, whether you want a hard floor or something carpeted, whether you need the ability to heat and cool the space or not, we can take all these options into consideration when designing and preparing the perfect structure to help deal with your emergency.
Temporary Offices
If your office building has been damaged in a disaster, a temporary office space is going to be essential for keeping your business going. As with the classrooms, we can create a short-term office space that feels just like the space you're used to working in. We can work with you to carefully but swiftly create a bespoke office structure that is practical and comfortable for your staff and provides the space and light that you need for a productive working environment. With our flexible, rolling contracts, you needn't worry about rebuilding your permanent offices in a rush as we can keep your temporary offices pitched and maintained for as long as you need.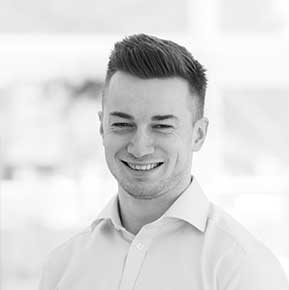 Barny
Matt
Enjoy our industry-leading service - pick up the phone and let us do the rest.
Matt and Barny are our dedicated project managers with extensive expertise and experience leading major builds. One of them will guide you through every step of the process.
For more information on our temporary storage structures, send us your details and one of our team will call you back