Temporary Gymnasium & Health Clubs
Our temporary gyms are as high-tech and practical as your regular, permanently built gyms, so a work out in one of our gyms is going to be as testing and intense as your usual workouts. We're able to use bespoke materials and building techniques to create state of the art temporary sports facilities that offer great lighting, space and temperature control to offer the ideal environment for exercising.
With ABS wall panels, thermos efficient roofs, level cassette floors and climate control, we can create temporary sports buildings that are inspiring and practical for both daily workouts, intense training and after competition stretching and cooldowns, so whatever your need for a temporary gym, we can work with you to create the perfect bespoke space.
We offer flexible hire contracts on all our temporary gyms, so whether you know how long you'll need the structure for or not, we're able to provide you with the perfect building and then keep it pitched and maintained for as long as you need it.
Sporting Events & Competitions
Whether it's a regional, national or global sporting event, if you need a temporary gym space for competitors to train, warm up and cool down then one of our temporary structures is the perfect We're able to construct state of the art portable gyms in the dimensions you require to work with the space you have available as well as adding bespoke features such as climate control and thermo efficient roofing to make your temporary gym the exact space you require.
Temporary School Gym
Whether you're building a new school gym, need a bigger one for an event you're hosting or your current one is out of action, we can provide a temporary sports building to allow exercise classes to continue in your school. We can provide a temporary gym space in the exact size you need to suit the number of pupils and can use the right materials for the floor, walls and roof to not only make the space practical but suitable for how you wish to use it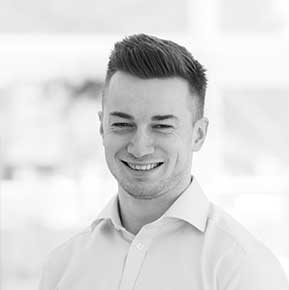 Barny
Matt
Enjoy our industry-leading service - pick up the phone and let us do the rest.
Matt and Barny are our dedicated project managers with extensive expertise and experience leading major builds. One of them will guide you through every step of the process.
For more information on our temporary storage structures, send us your details and one of our team will call you back