Temporary Retail
Temporary Retail Structures – Social Distancing Solutions
As the coronavirus/Covid-19 measures escalate daily, there is an urgent need for social distancing solutions for the operational retail sector. We have some ready-developed temporary solutions to assist supermarkets such as Tesco, Sainsbury's, Morrisons, Asda, Lidl, Aldi and others in their response to the crisis.
Within these solutions we must consider the welfare and processes of our onsite teams to prevent cross-contamination. Robust procedures have been developed to ensure the teams are themselves safe whilst protecting the safety of others.
To offer turnkey solutions, other things need to be in place such as a network of reliable suppliers, professional on-site technicians, and access to a well-maintained fleet of vehicles. All these factors are in place at Fews Industrial, making these very robust propositions for the retail sector in these very testing times.
Widths up to 30m
Eave heights 2.3m, 3m, 4m (15m in our Igloo structure)
Heating, Air Conditioning, Lighting
Various flooring
Choice of walls and roofs
Can be built on hard standing surfaces
Stock in the UK
Nationwide Coverage.
Temporary Drive-Through Collection Structures for Retail
We can provide temporary retail drive-through structures for customers to collect their shopping from supermarkets and other retail outlets by creating a bespoke solution to suit any store layout. As the current crisis progresses there is likely to be an increased demand for drive-through, low contact collection facilities.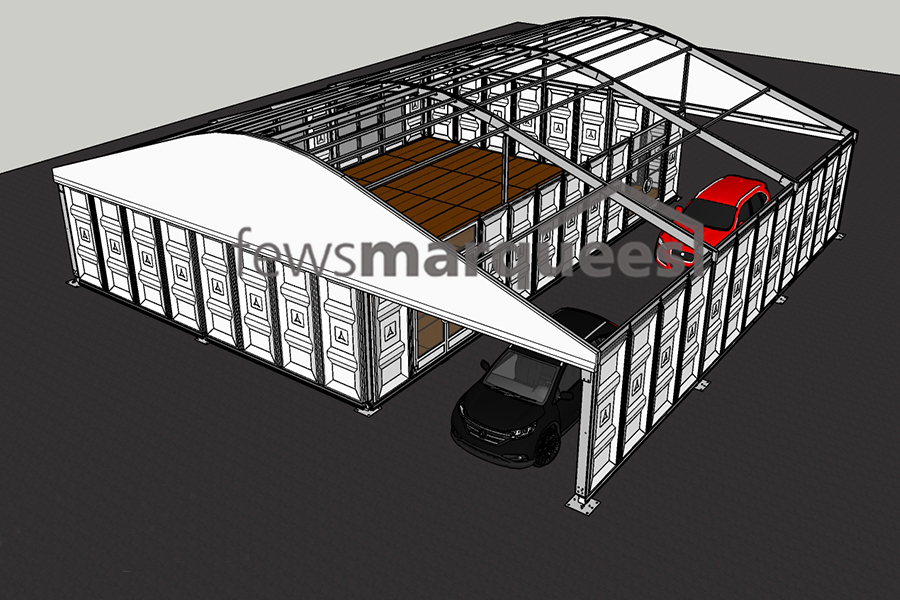 Temporary Store and Social Distancing Extensions
In the current situation it may be necessary to extend a supermarket to accommodate increased capacity, and the need for social distancing. Shelters for queuing customers can be easily designed and built.  We are able to build structures very quickly, and with the minimum of disruption to the business.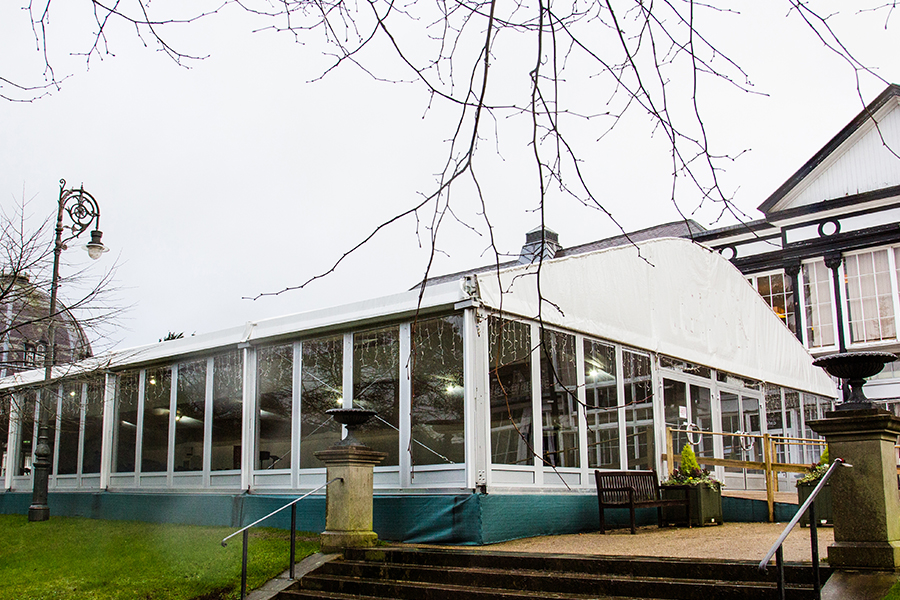 Temporary Storage
If demand suddenly increases in a particular location, then extra local storage could be required. Temporary, temperature controlled, secure warehousing can be very quick to build, and is a practical solution to the problem. We can build on hard floor or grass and design around some obstructions.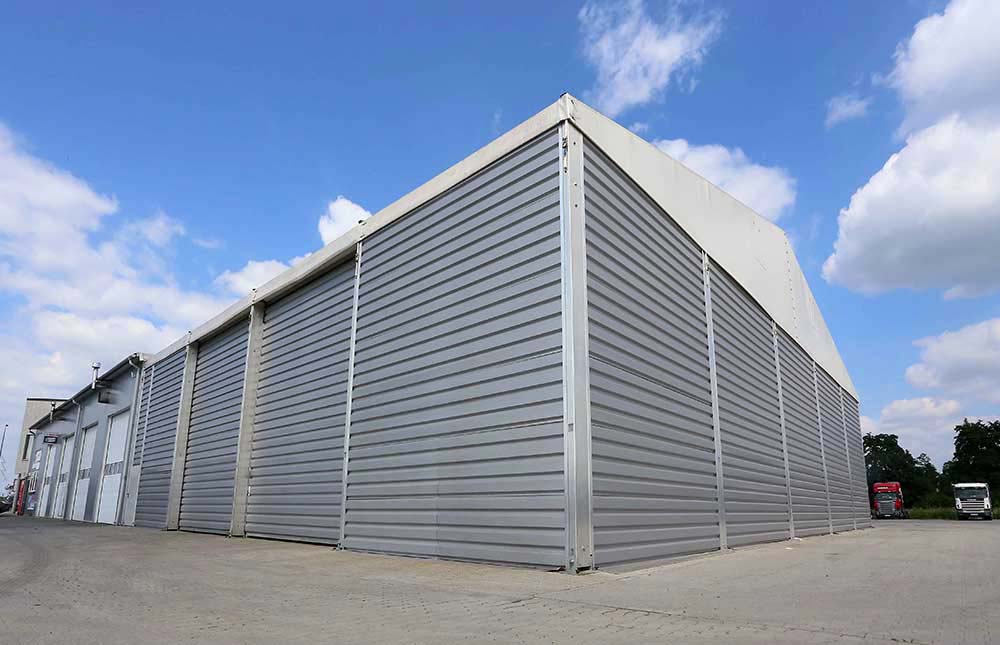 Fast, efficient, personal service
We offer a very competitive service and will strive to find the perfect solution for your business with our proactive and personal approach. Each customer request is led from enquiry to build by one of our expertly trained project managers ensuring continuity and a seamless process. Once a project is commissioned, we allocate a single point of contact and responsibility.
Call us and one of our project managers will provide a FREE quote. If a site visit is required, then we are also happy to do this free of charge. If your requirement is very urgent, we are able to install some structures within a week.  Check with us and we'll advise accordingly.

High Quality
Our Premium marquee structures represent the latest generation of marquee technology and are ideal for retail through the utilisation of aluminium clearspan technology.
The structures benefit from enhanced thermal properties, significantly reducing the impact of wind and ensuring a quieter, warmer environment for staff and customers.
Constructed from anodised aluminium and other high-quality materials, our temporary warehouse structures are resistant to wind, snow and rain, and are designed to last many years in such conditions. We use specialist enhanced PVC, insulated sandwich slabs, aluminium profiles and fire galvanised steel connection and assembly components to ensure we provide safe, durable, resistant structures.

Years of industry experience
Fews Industrial has over 20 years of experience in the temporary building business, and provides the highest quality products and exceptional service.
Headed up by Ian Few, Managing Director, the permanent team of office staff and site crew all enjoy in-depth knowledge and hands-on experience of the business.
Case Studies