Temporary Warehousing
The world of business is unpredictable. Periods of growth can come when you least expect them and when you need additional warehouse storage, we're here to help. If you work for a business where trade comes and goes in waves, there'll be times of the year when you need extra warehouse space for short amounts of time to house and showcase your stock and when those times occur, a temporary structure from Fews Industrial is the perfect option. With the current uncertainty around Brexit, you may need to upgrade storage capacity to smooth out potential fluctuations in supply and demand, and we will do everything we can to meet your requirements.
We can offer a variety of temporary structures that will work perfectly as temporary warehousing that will keep your stock secure and safe in all weathers whilst also allowing you to have a fully functioning warehouse that can also display your stock in a visually appealing way for your customers to browse. Our temporary warehouses can be constructed in a matter of days and can be kept in place for as long as you need them and thanks to our flexible contracts, if you're unsure how long your increased rate of business is going to last for, you can keep your temporary warehousing solution on a rolling basis until trading calms down again.
Temporary Warehousing Space
As a business that is trying to expand their existing warehouse space by building new permanent warehousing space, it can be difficult to know what to do with excess stock in the meantime but that's when our temporary warehousing space is perfect. We can link our temporary structure to your existing warehouse space or pitch it somewhere more convenient whilst building work takes place, making this the ideal solution for storing your products whilst new warehousing is built.
Case Studies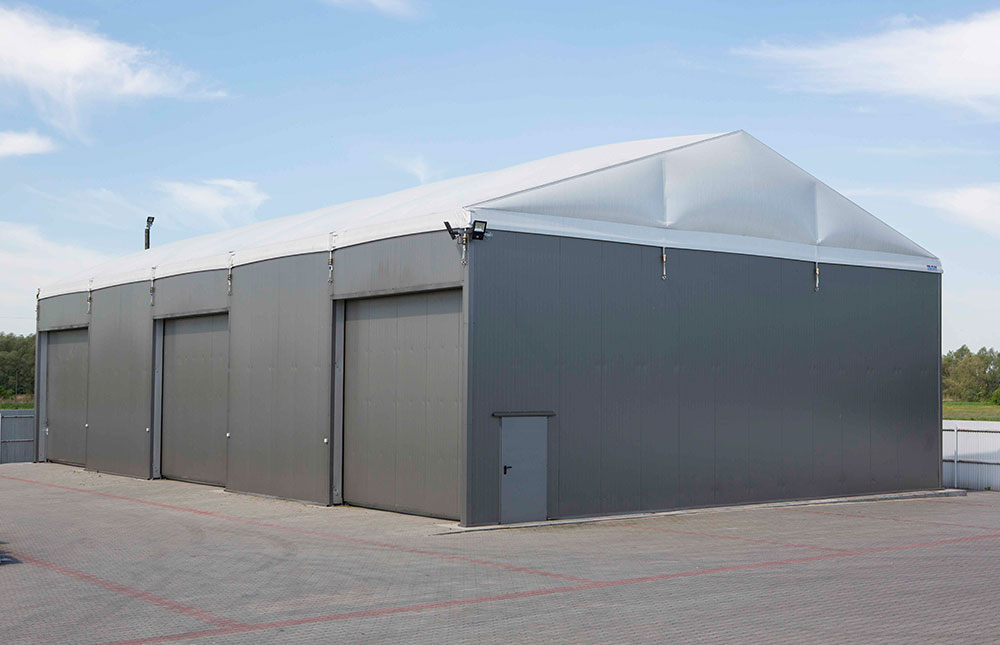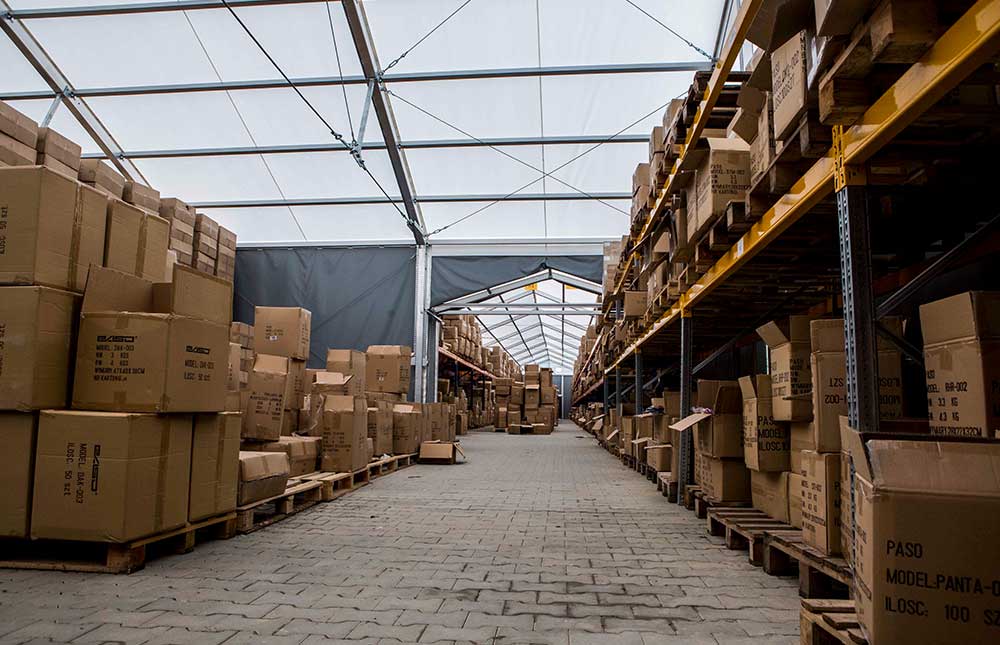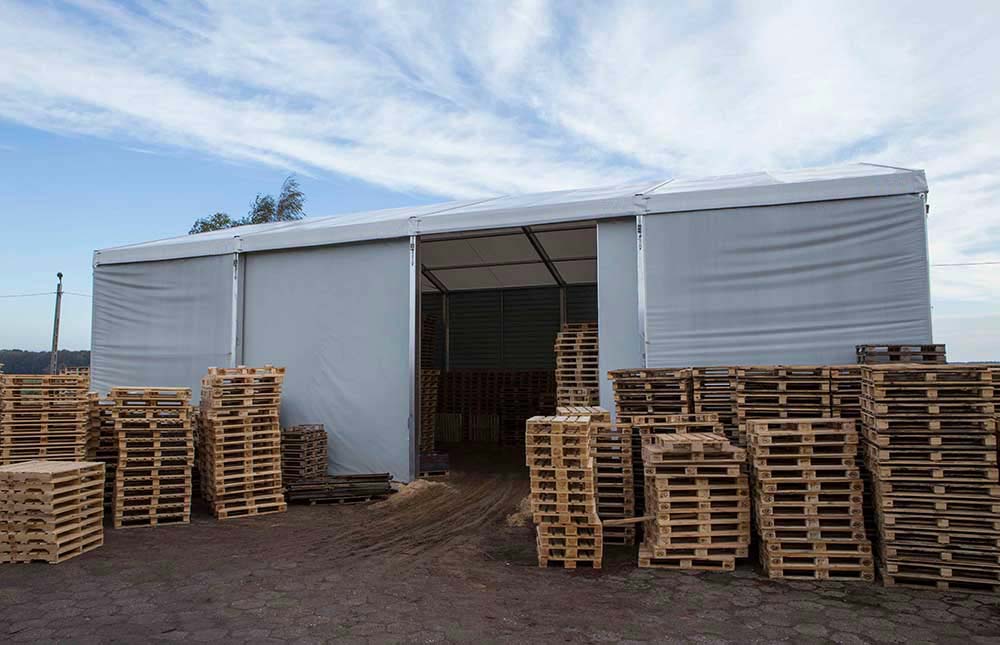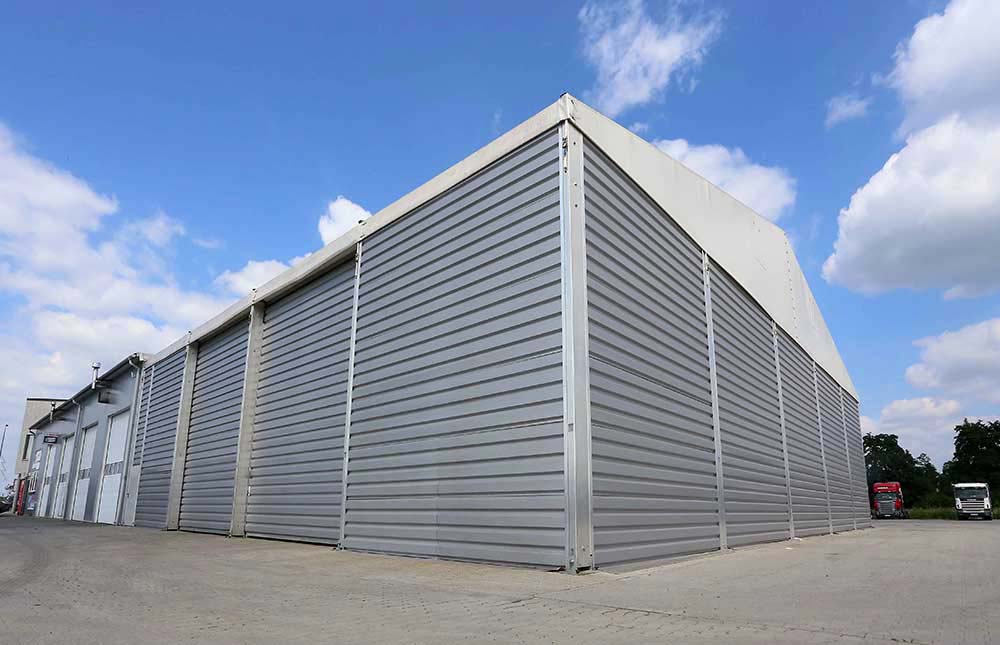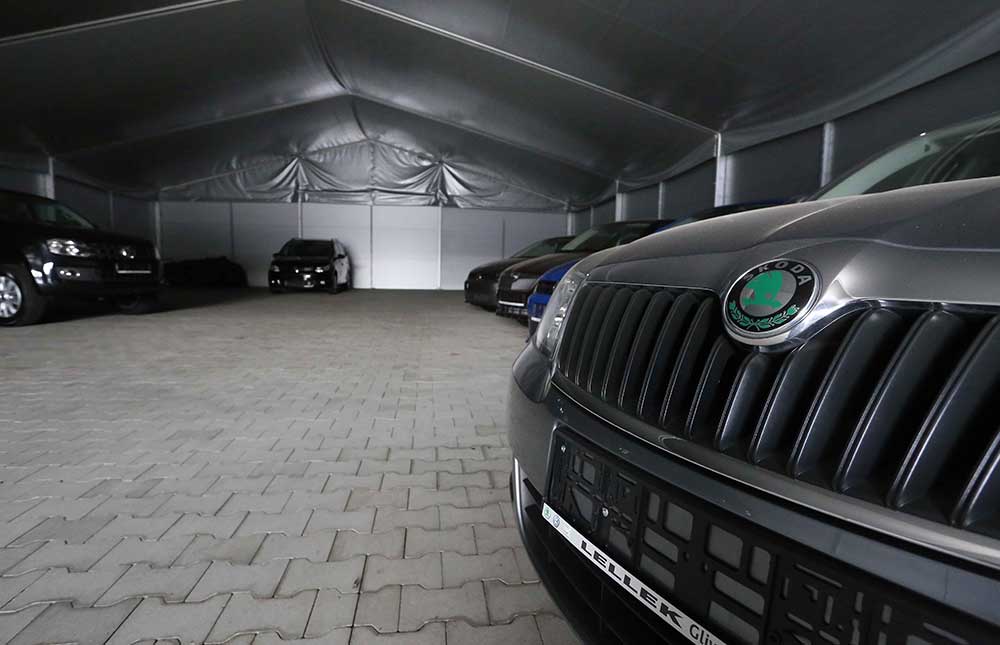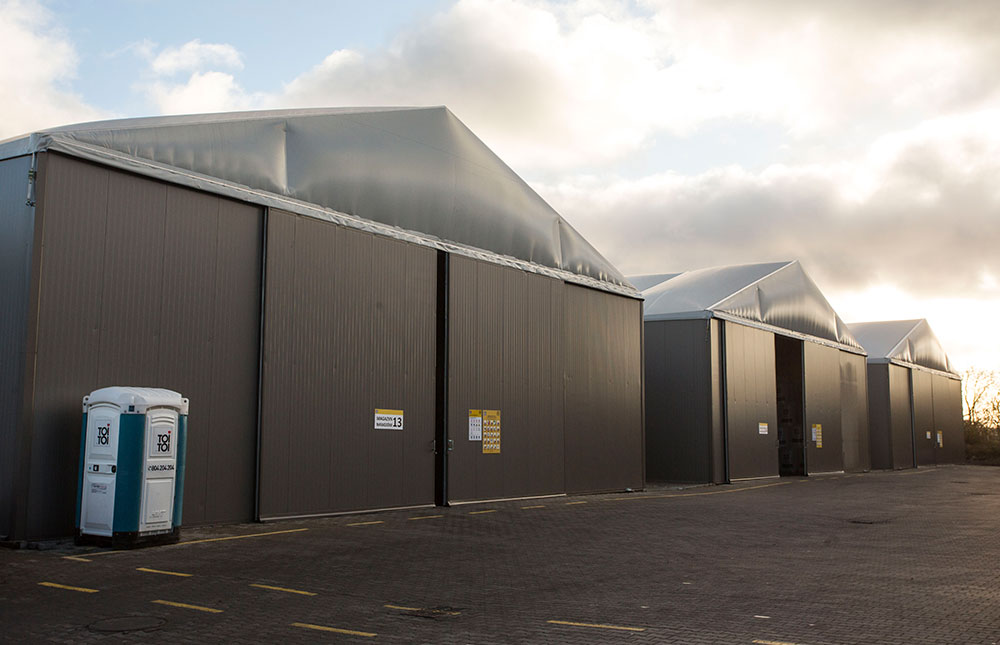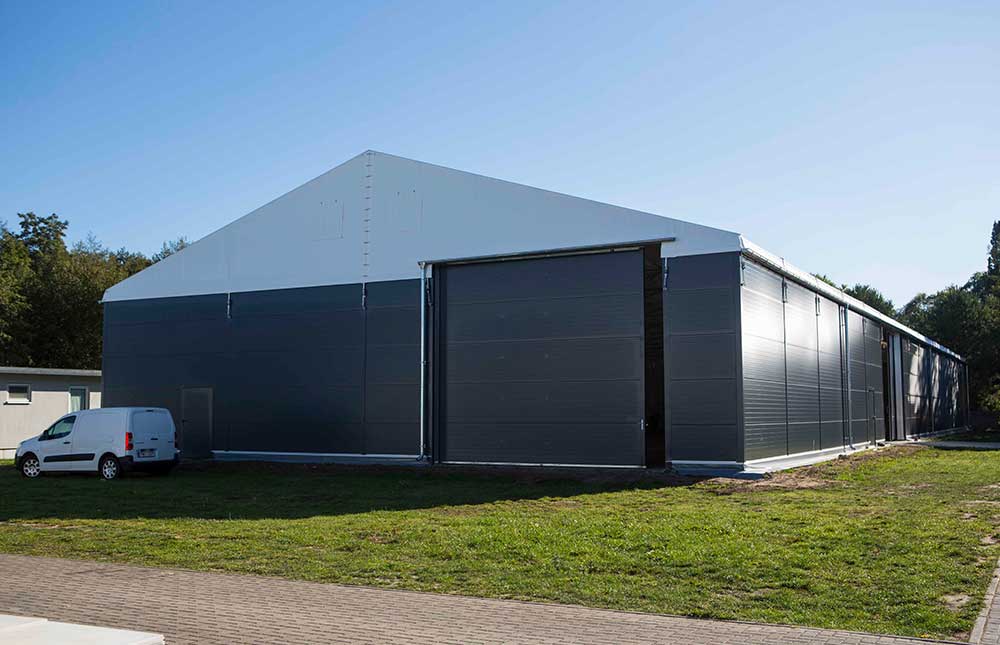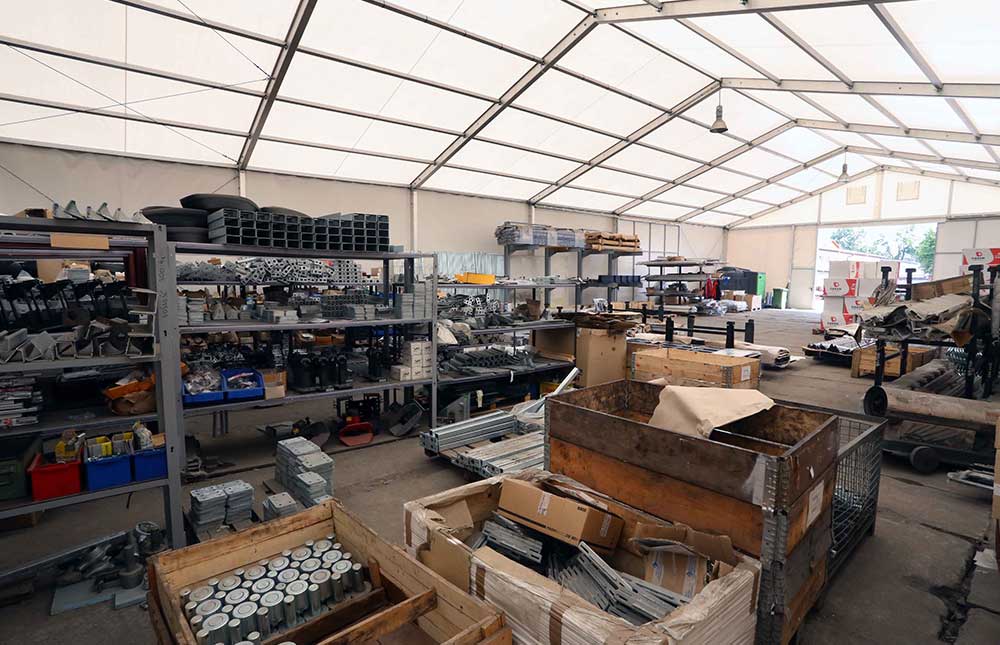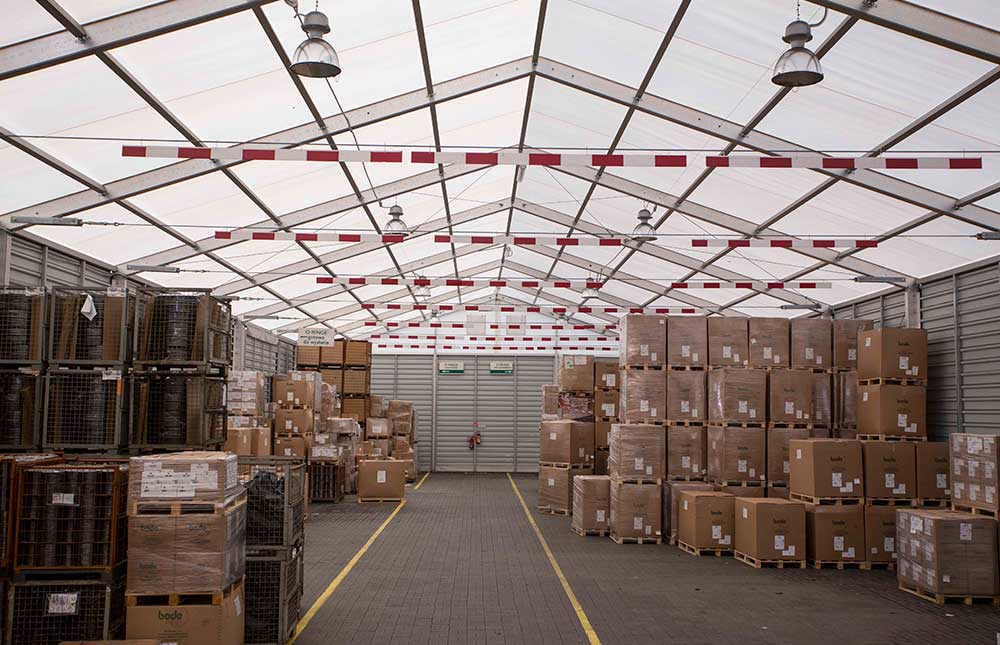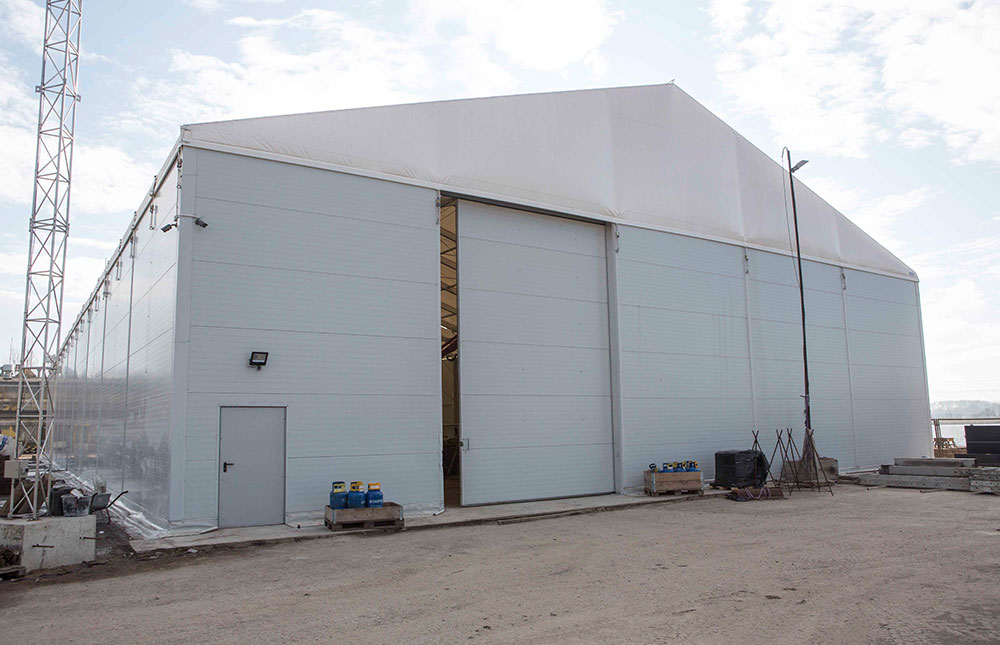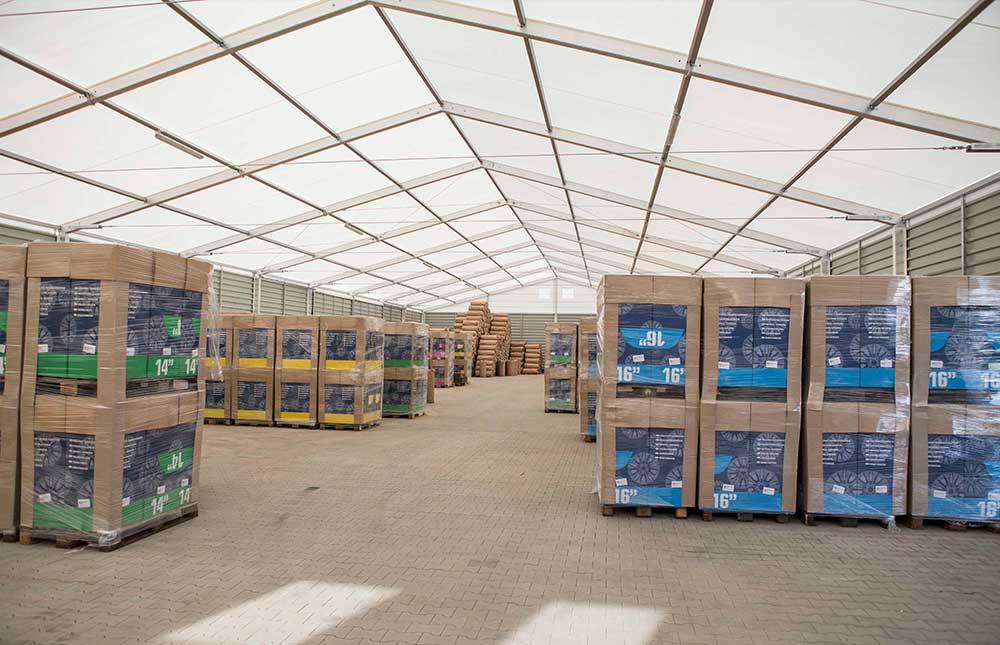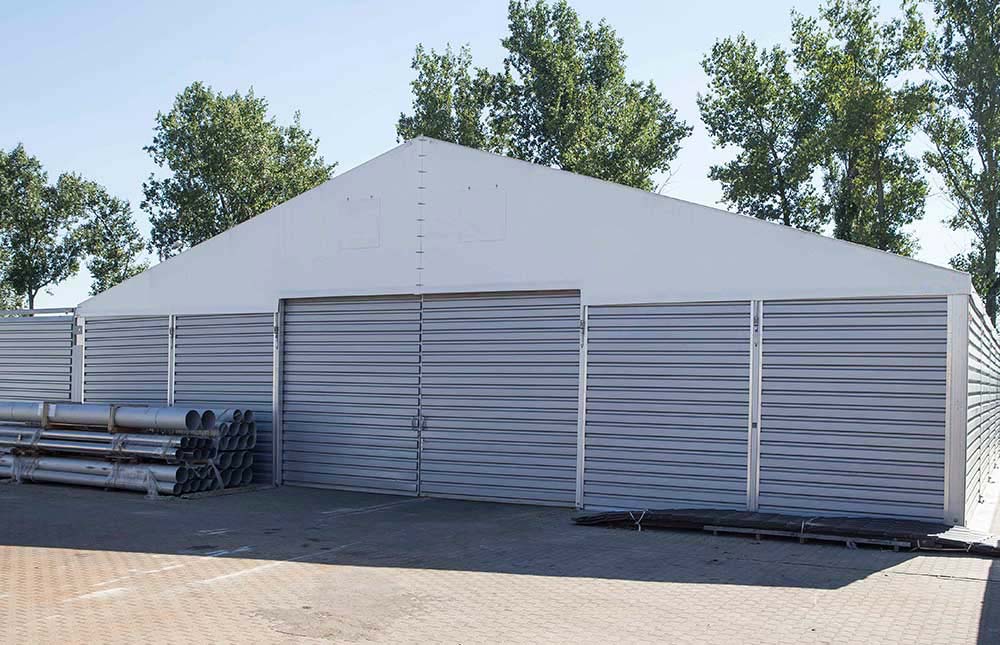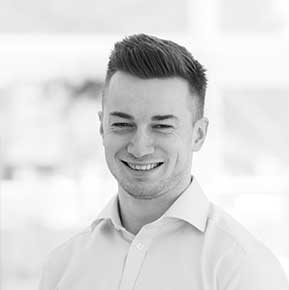 Barny
Matt
Enjoy our industry-leading service - pick up the phone and let us do the rest.
Matt and Barny are our dedicated project managers with extensive expertise and experience leading major builds. One of them will guide you through every step of the process.
For more information on our temporary storage structures, send us your details and one of our team will call you back