Rohan
Working for prestigious outdoor clothing brand Rohan, we designed and built a high-end pop-up retail environment with bespoke branding to promote customer footfall.
The clients brief was very specific in that the temporary structure needed to mirror the brand quality and store environment of Rohan's permanent high street retail stores, it needed to deliver on strict security measures, to safeguard the Rohan stock the external facia was to be branded along with internal changing rooms and other areas and we needed to provide separate storage and office space within this one structure.
We created a smart retail space utilising a 10m x 10m Premium structure, with a combination of hard ABS and glass panelled walls, which carried window decals promoting the brand values and unique show offers.
We were invited to the stunning grounds of Blenheim Palace in the summer of 2017 to BBC Countryfile Live.
The utilisation of hard walling also ensured enhanced security protection for stored and retail stock.
The customer entrance and exit were delivered via an open fronted, canopied corner point with ramps to ensure accessibility for all shoppers.
White timber walling was utilised to create partition walls for changing rooms, storage and an office space. These areas, along with the external gable-end facia were branded, working with Rohan's in-house design team to create the finished look.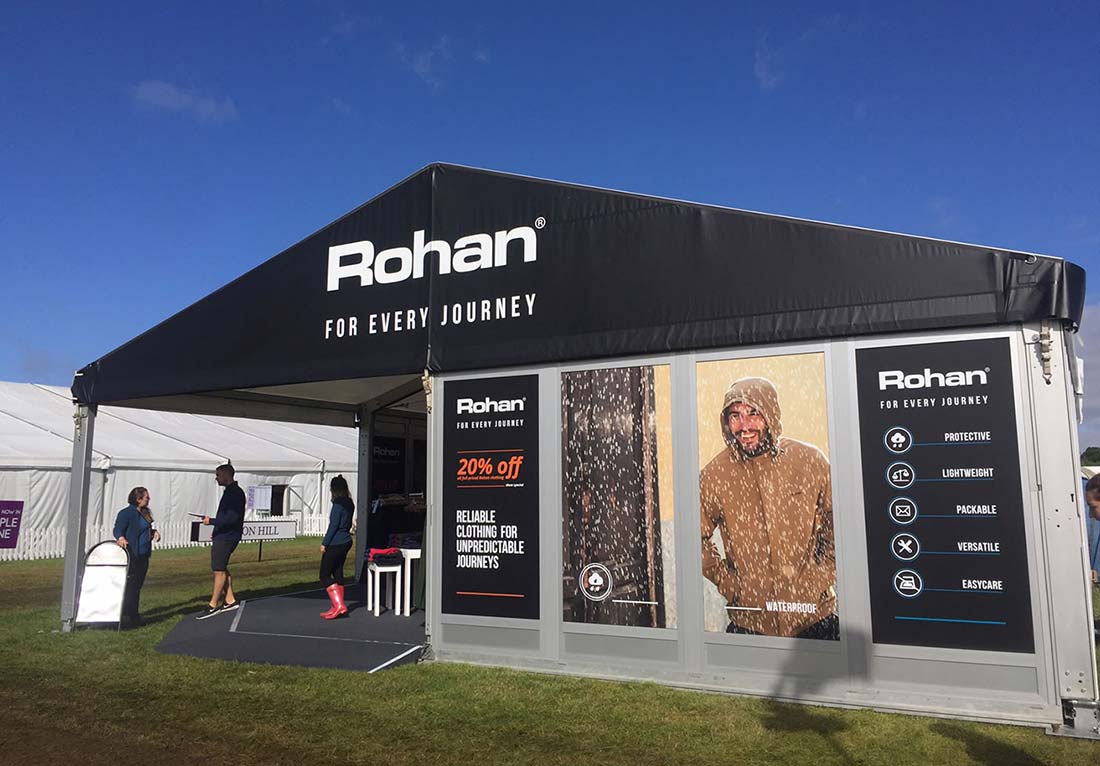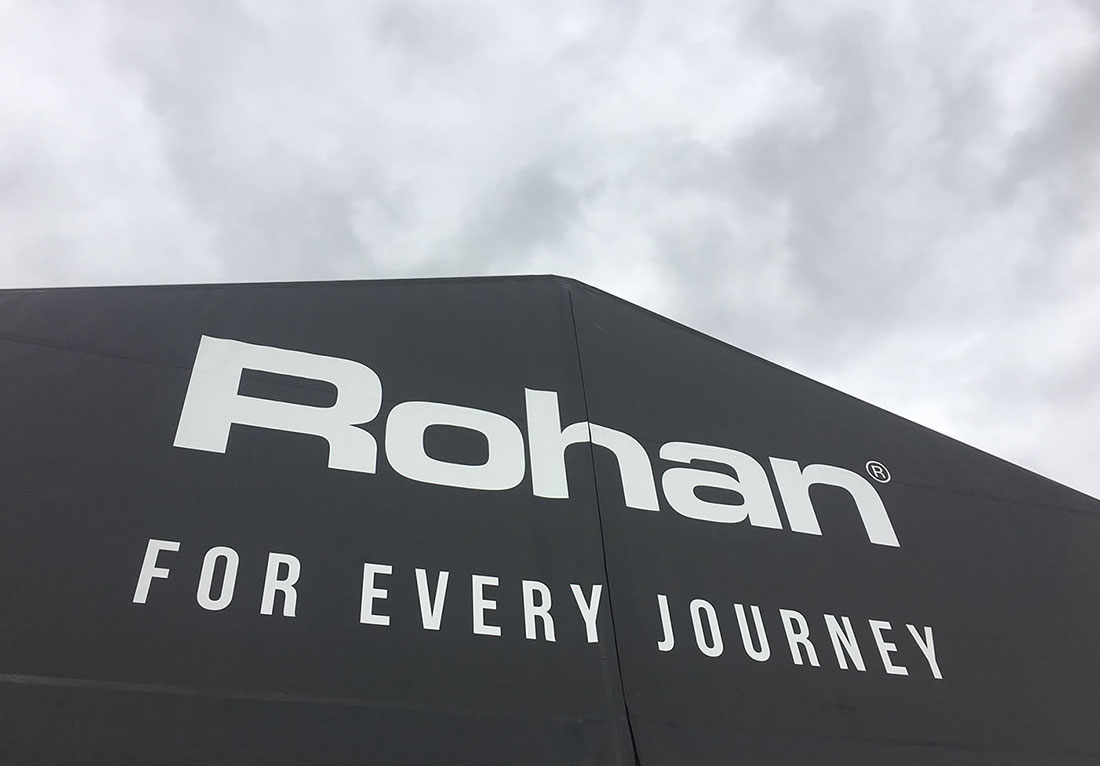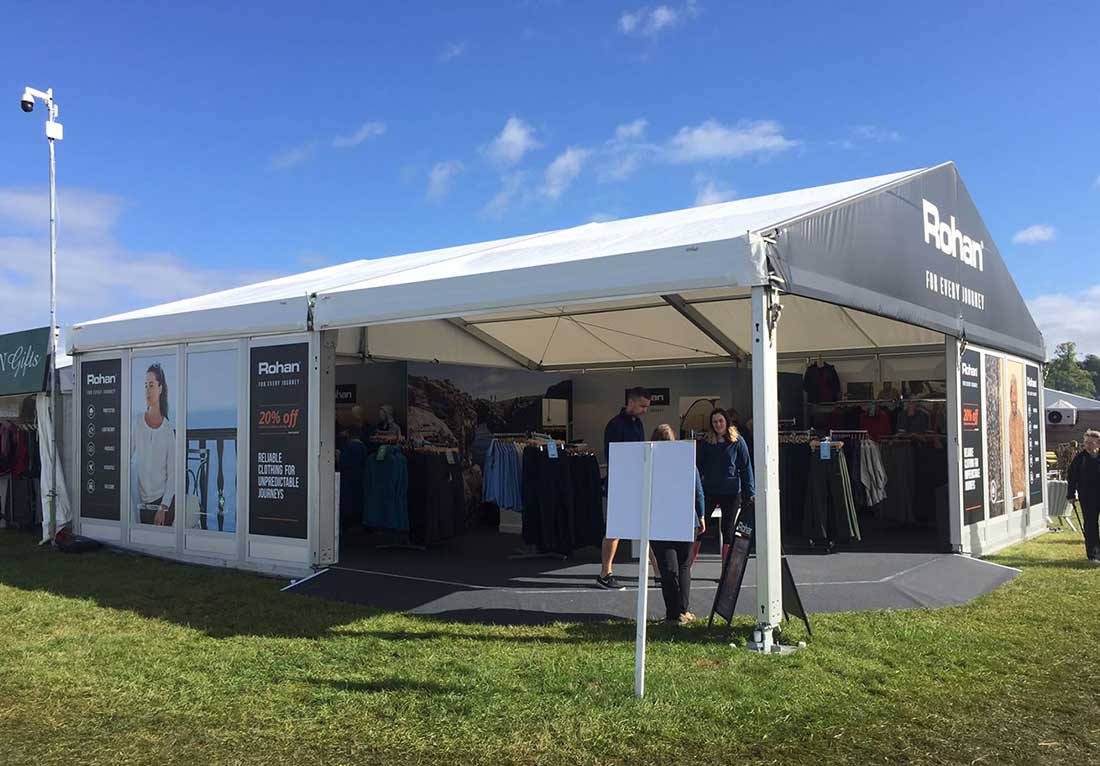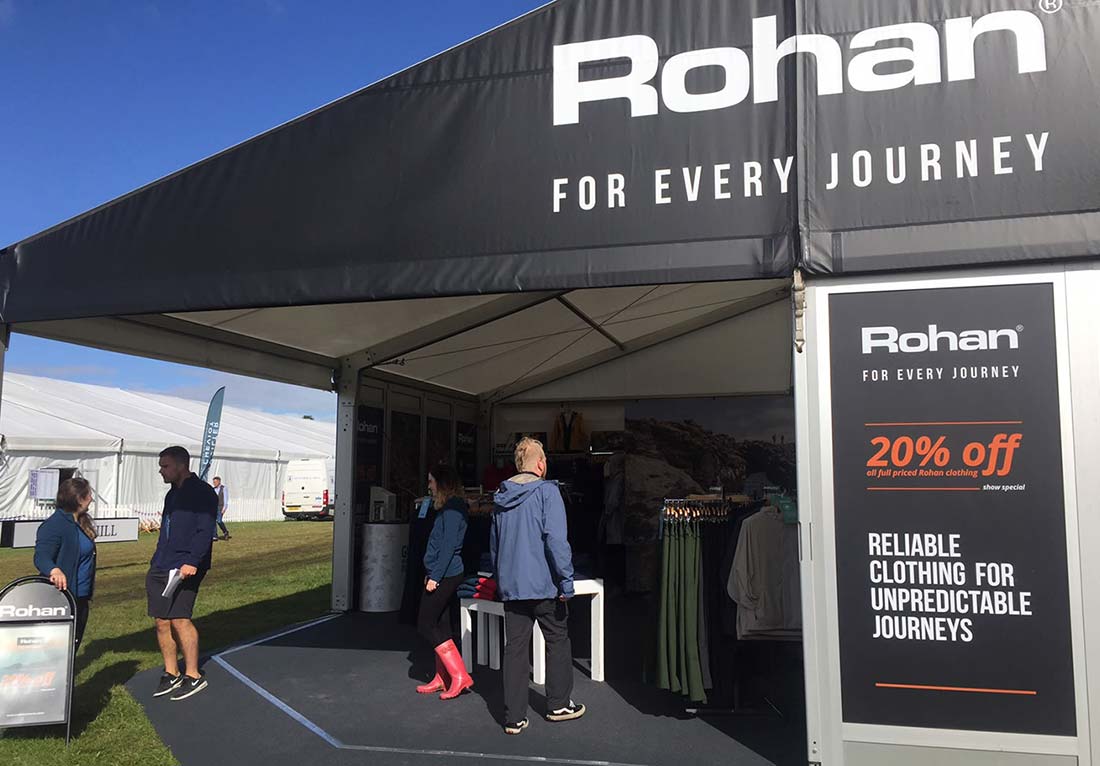 For more information on our temporary storage structures, send us your details and one of our team will call you back