Lucozade
The 2014 FIFA World Cup was held in Brazil, a country known for its high temperatures and challenging humidity. As part of a promotional experiential event, we built the 'Lucozade Sport Conditions Zone' – a bespoke, state-of-the-art temporary football pitch in Canary Wharf.
Lucozade's idea was to offer up and coming footballers a chance to play their game in the same conditions as those being experienced by the England Team. the average conditions of England's opening World Cup game in Manaus, Brazil were temperatures of 32°C and 76% humidity.
Bringing Brazil to Canary Wharf
A 20m x 35m temporary structure from our premium was used for the Condition Zone 5-a-Side pitch and reception.
An adjoining 15m x 35m temporary structure provided space for the condition's lab, changing rooms, and back of house area.
Not only was this a great brand activation for Lucozade it was also a fantastic way to demonstrate how something billed a "temporary structure" can look and achieve so much more!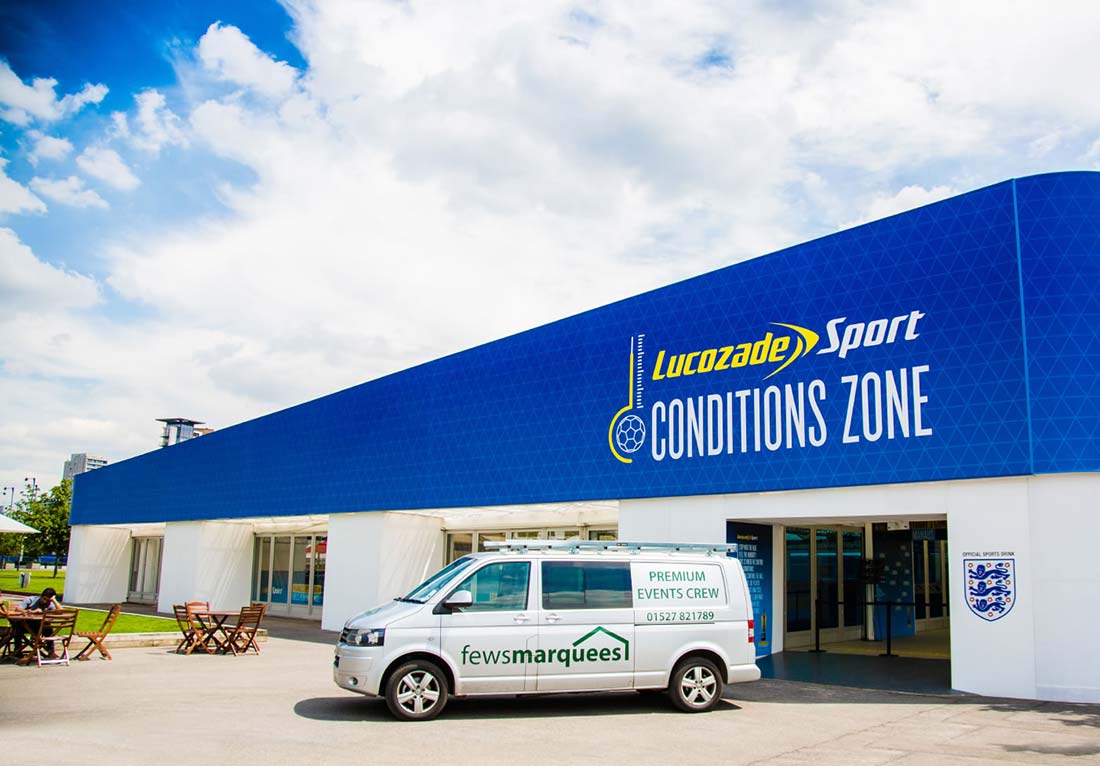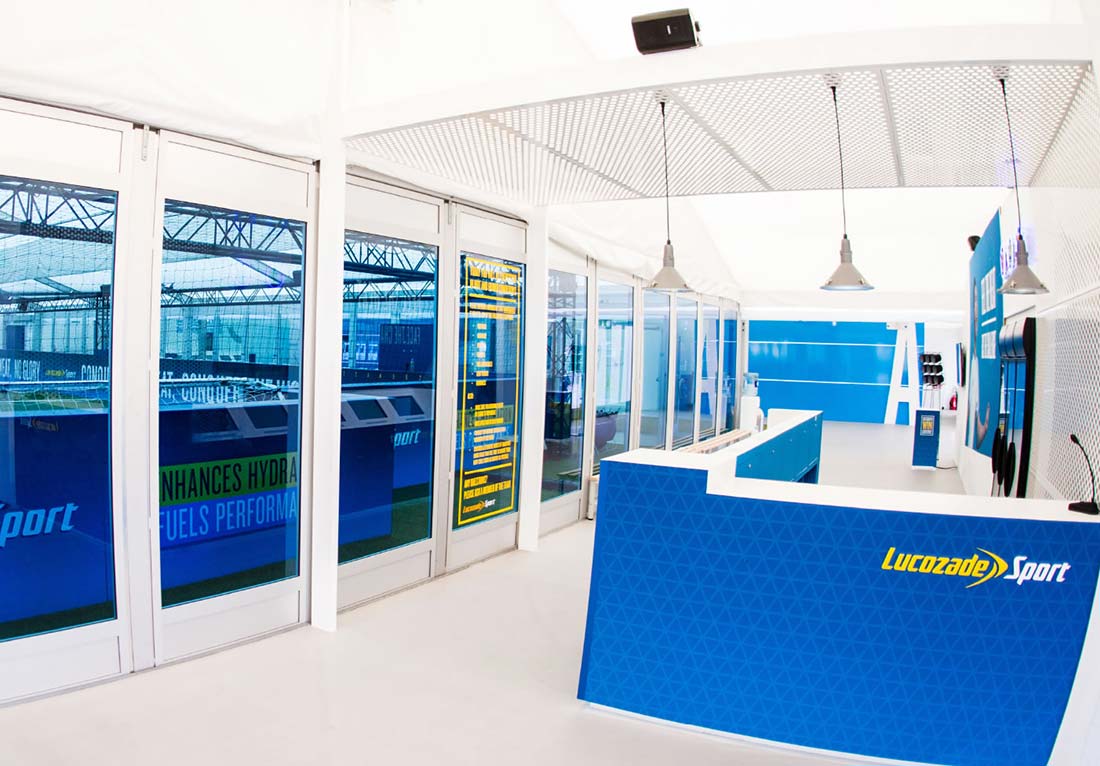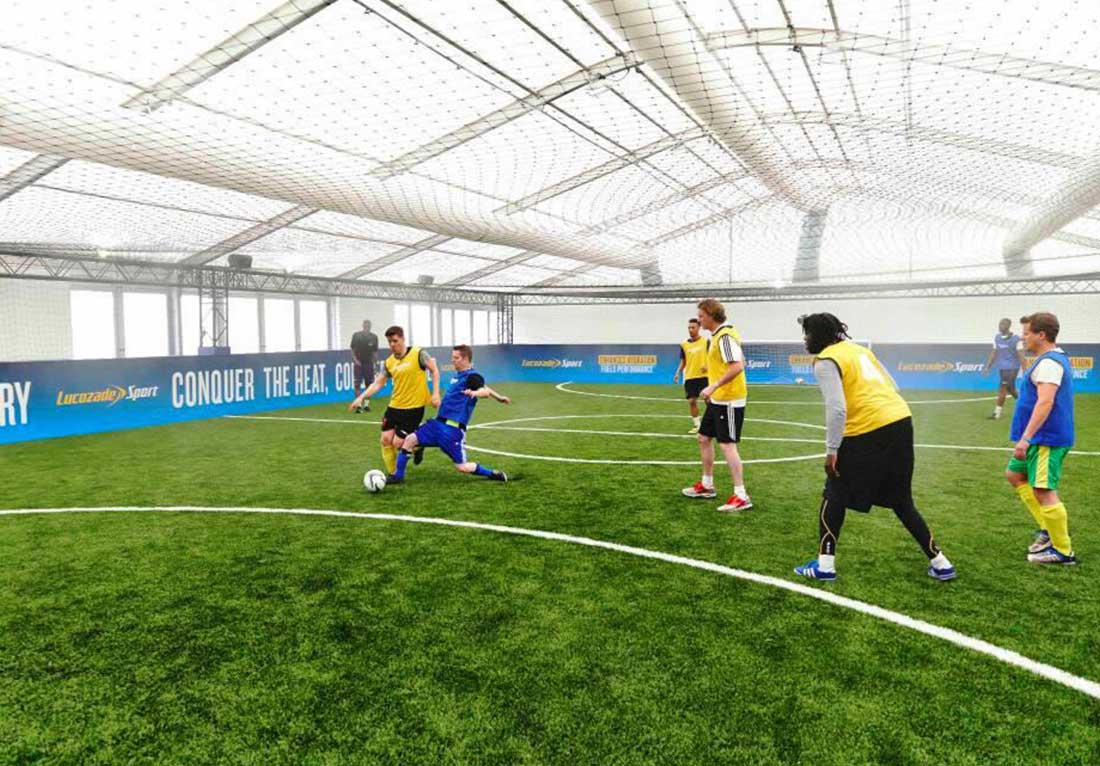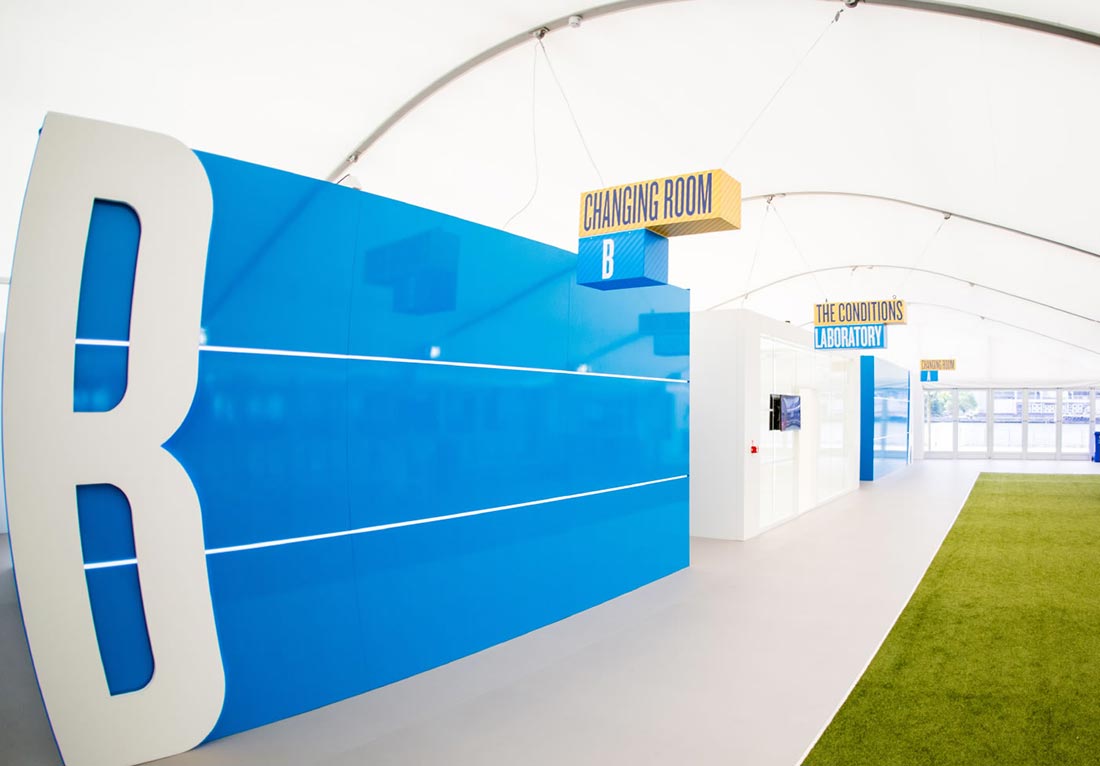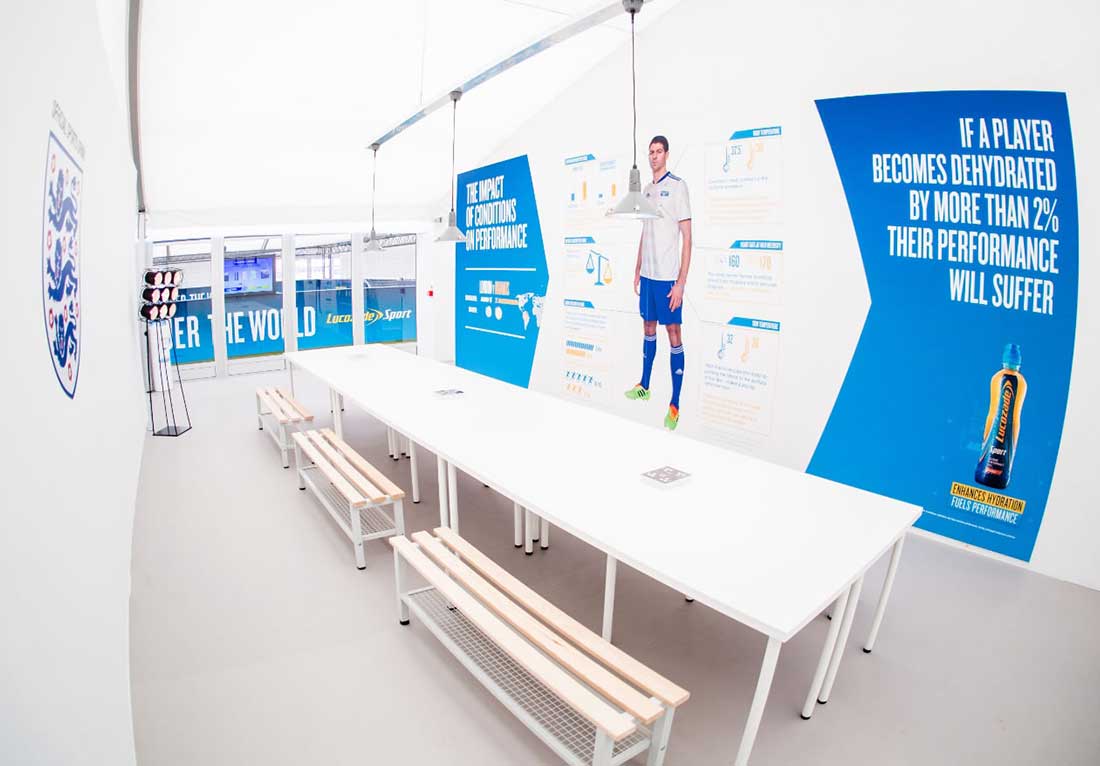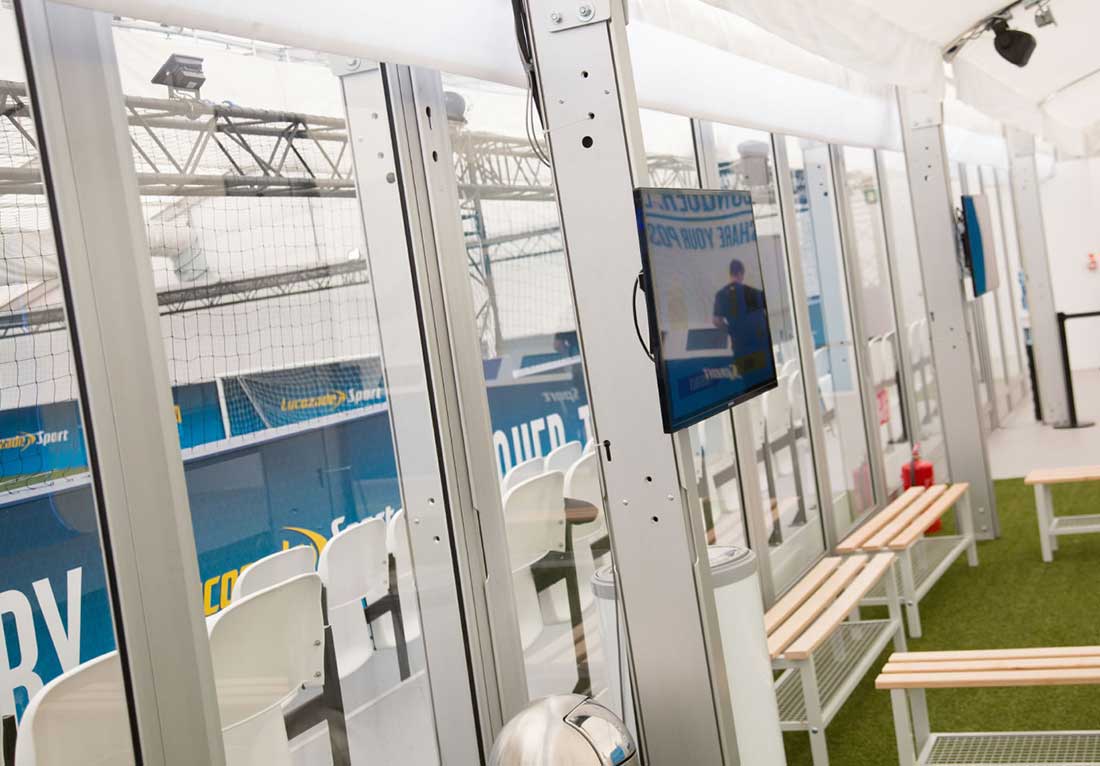 For more information on our temporary storage structures, send us your details and one of our team will call you back