Products
Expertise
Fews Marquees are experts in the temporary structures industry, and we offer full turnkey solutions for a variety of applications. Whether for temporary warehouse, disaster recovery or car showroom we can provide the temporary structure you need.
Fast Service
Our project managers provide a fast, hassle free service, ensuring you get the temporary building you need at a cost that your business will appreciate. Available to hire or buy, we can assemble a 1000sqm capacity building within 24hrs.  As a result you will get your temporary structures when you need them most.
Quality & Flexibility
Constructed from anodised aluminium, our modular designs allow you to easily obtain the desired size and volume of structure.  We can then help you select from the variety of options to ensure fitness for purpose.
A Range of Temporary Structures
Our product range has a number of options to ensure that you get the right solution to meet your needs:
Option 1
Width:   4 metre – 10 metre width
Height: 3 metres
Length: 3 metre increments
Option 2
Width:   10 metre – 15 metre width
Height: 5 metres
Length: 5 metre increments
Option 3
Width:   15 metre – 30 metre width
Height: 6 metres
Length: 5 metre increments
Option 4
Width:   35 metre – 50 metre width
Height: 4.5 metres
Length: 5 metre increments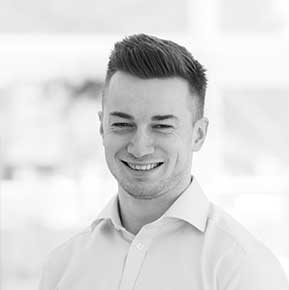 Barny
Matt
Enjoy our industry-leading service - pick up the phone and let us do the rest.
Matt and Barny are our dedicated project managers with extensive expertise and experience leading major builds. One of them will guide you through every step of the process.
Thermo Roof
Thermo Roof – A unique and innovative new addition to temporary structures, the thermo roof is an air-filled roof which uses a pump system to circulate air at an ambient temperature of around 18 degrees around the space to increase the thermal insulation of the structure which makes for a comfortable space for people but also a safer, more protective storage space for items.
Hard Walls
Designed to be sturdy and secure for a number of our different structures, these solid walls are made with steel, dip galvanized and coated trapezoidal plates and a double-layered disc filled with polyurethane foam to be weather resistant and hardwearing.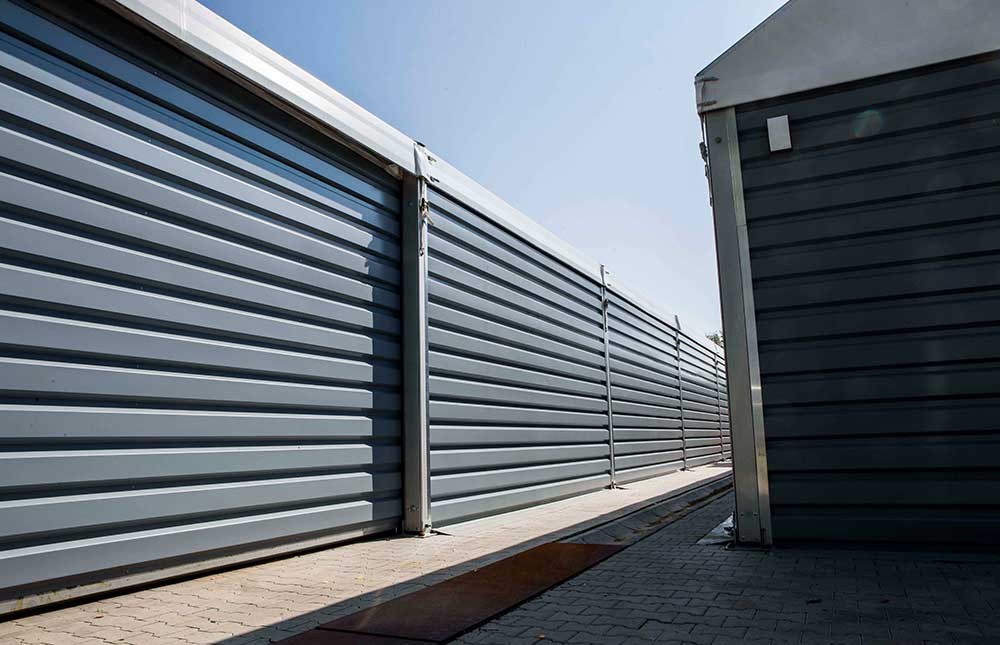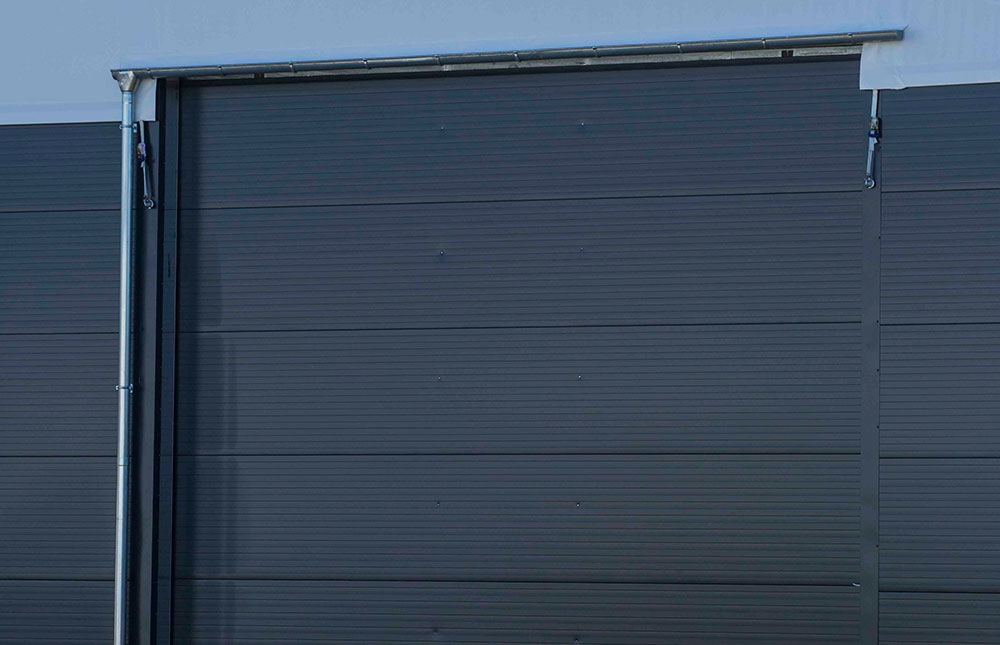 Roller Shutter Doors
Ideal for temporary warehousing and loading bays, we offer both high and low usage roller shutter doors with automatic opening and closing which are ideal for busy sites where quick and easy access to the temporary structures is needed.
Sliding Doors
Our sliding doors are made using a high-quality steel material that is durable and hardwearing. Sliding doors offer easy access to temporary storage space thanks to their smooth opening and closing.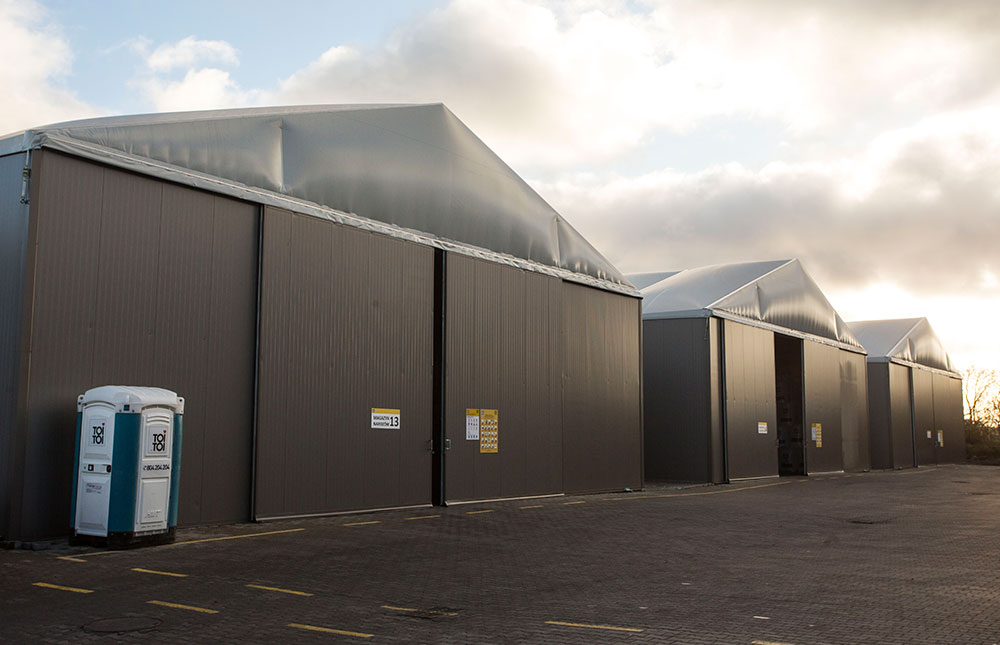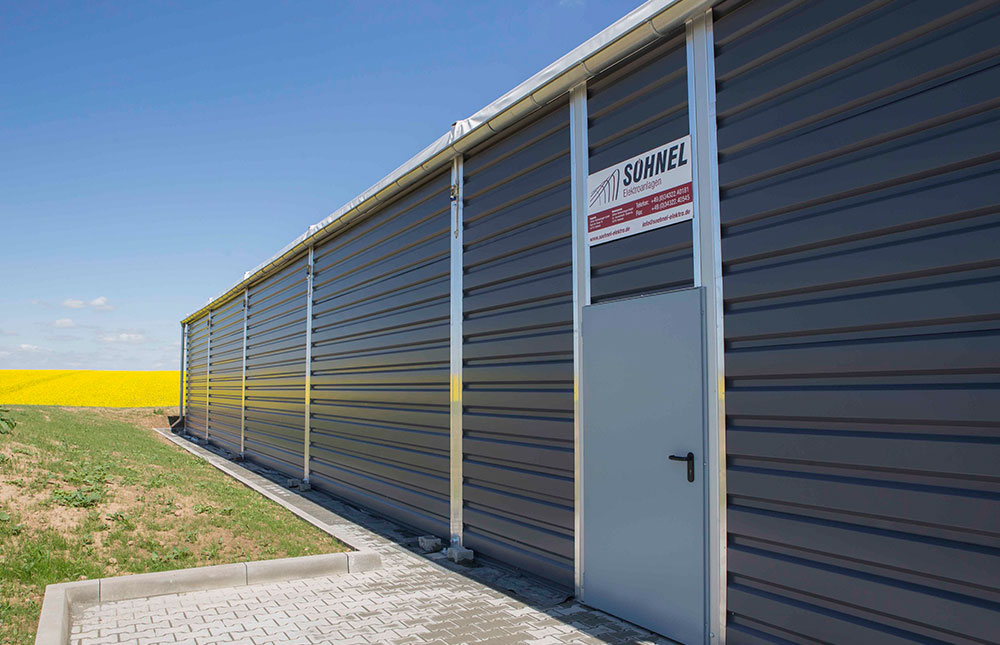 Personnel Door
For safety, security and ease reasons, we can fit all of our temporary structures with high quality, super secure personnel doors. Made to the highest standards with top quality materials, our personnel doors can be fitted with simple locking mechanisms or security panels.
Heating & Cooling systems
We understand that the required temperature varies for every temporary structure, depending on its use, so we can offer heating or cooling systems to all of our temporary buildings. Operated using a thermostat system from the inside of the structure, you can set the perfect temperature for your structure no matter what the weather.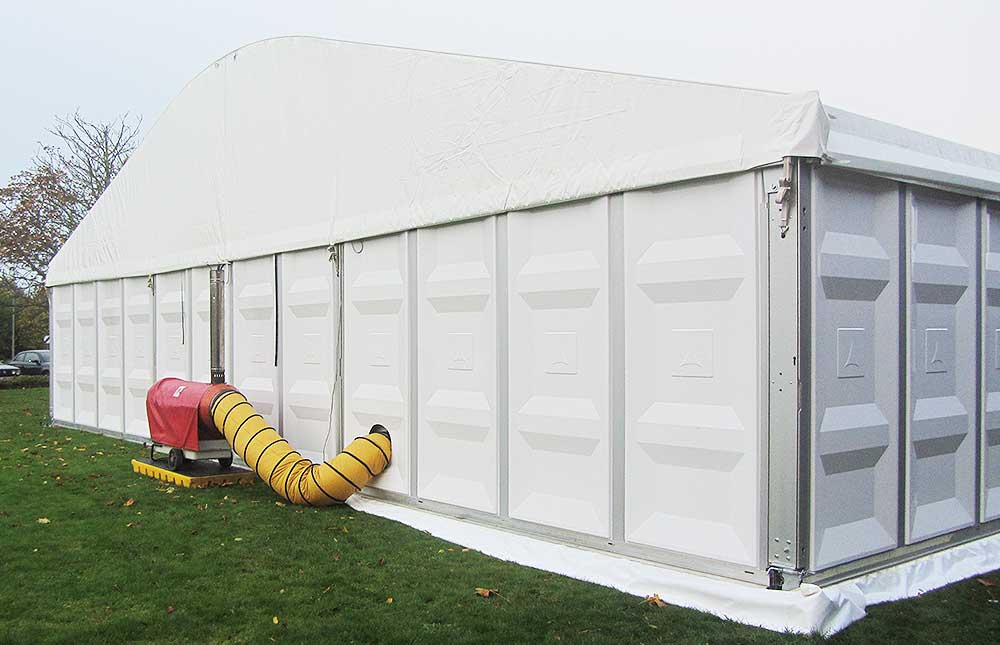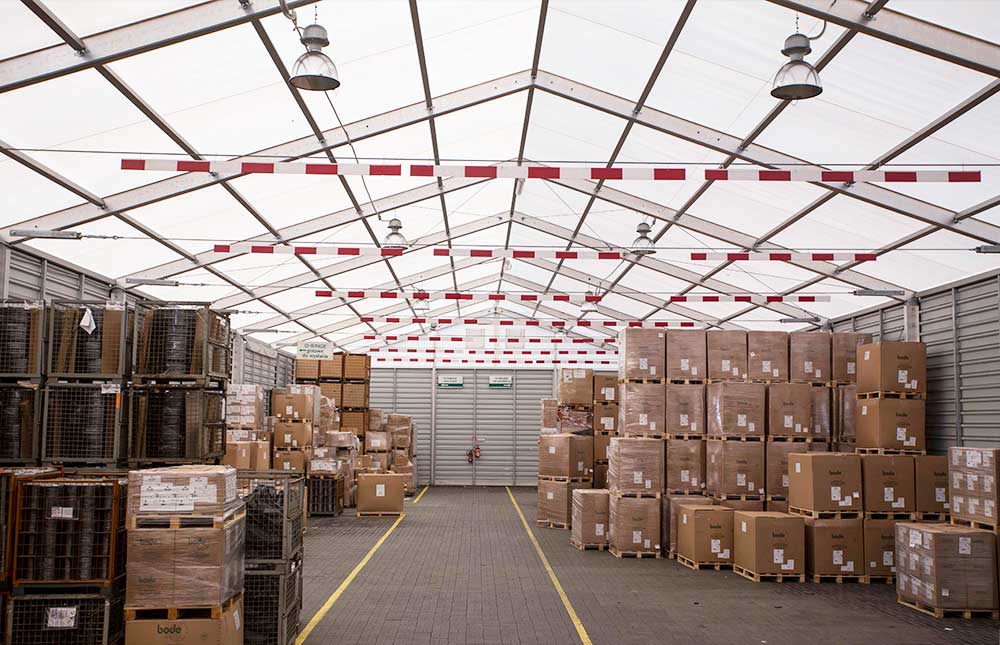 Lighting & Power
We know access to full lighting and a reliable power supply is essential in all temporary structures which is why we provide both house and security lighting to all our structures as well as a full generator power system. Although we relay internal power cables fitted with 13, 16 or 32amp sockets to offer the perfect amount of lighting and power for your needs, we do recommend a backup supply of power with a backup generator. We ensure all cables and wires are tidy and kept out of the way for safety.
Guttering
The British weather can be unpredictable at the best of times, so to ensure our temporary structures can withstand the amount of rain they'll be exposed to, we have fitted all our structures with industrial grade guttering to ensure water is drained properly from the roof of your building and away from the site.
For more information on our temporary storage structures, send us your details and one of our team will call you back