Temporary Cold Storage Warehouses
.
Ambient, Refrigerated and Cold Storage Buildings
We provide insulated aluminium temporary structures of any dimension to hire or buy.
When you have volatility in your business due to unprecedented demand fluctuations, it can present storage challenges, and the cold supply chain doesn't give much room for error.
Cold storage temporary warehousing can offer much needed extra capacity at the time and place you need it most.
The refrigerated or cold storage of perishable products is a key part of the supply chain, linking the producers and the transportation to the retail network.
Many industries require cold storage of temperature-sensitive products, including medical / pharmaceuticals, food and drink, and agricultural produce.
Maintaining proper storage conditions for these products is vital to ensuring their quality, and we provide temporary cold storage buildings designed to operate within controlled temperature ranges.
Our cold storage temporary buildings utilise fully insulated walls, and can be fitted with a thermo pumped roof system for insulation and elimination of damaging condensation.
Alternatively we can provided insulated sandwich roof panels which provides extra levels of insulation if required.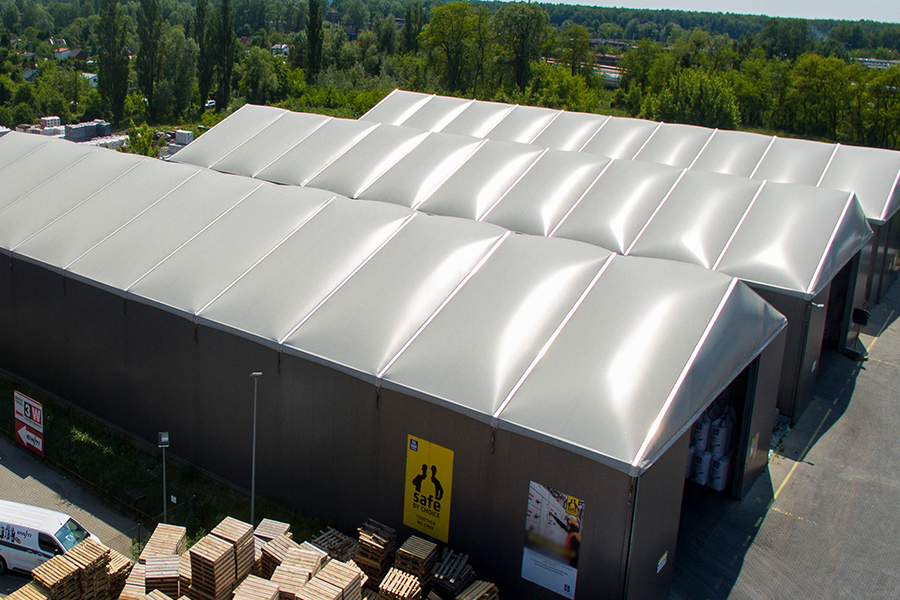 Refrigerated or Cold Storage
Sometimes referred to as chilled storage, cold storage normally operates in a range of 0 – 8°C and includes products such as medical / pharmaceuticals, food and drink, and agricultural produce. The storage and transportation of the upcoming Covid-19 vaccine is likely to create pressure on the existing cold supply chain and a temporary warehouse is an ideal solution.
Ambient Controlled Storage
Ambient controlled storage offers dry, clean, well ventilated storage at room temperature, which is usually somewhere in the range of 15° to 25°C. This caters for products that require storing at room temperature such as electricals, toys, paper and perishables including certain foods and drinks.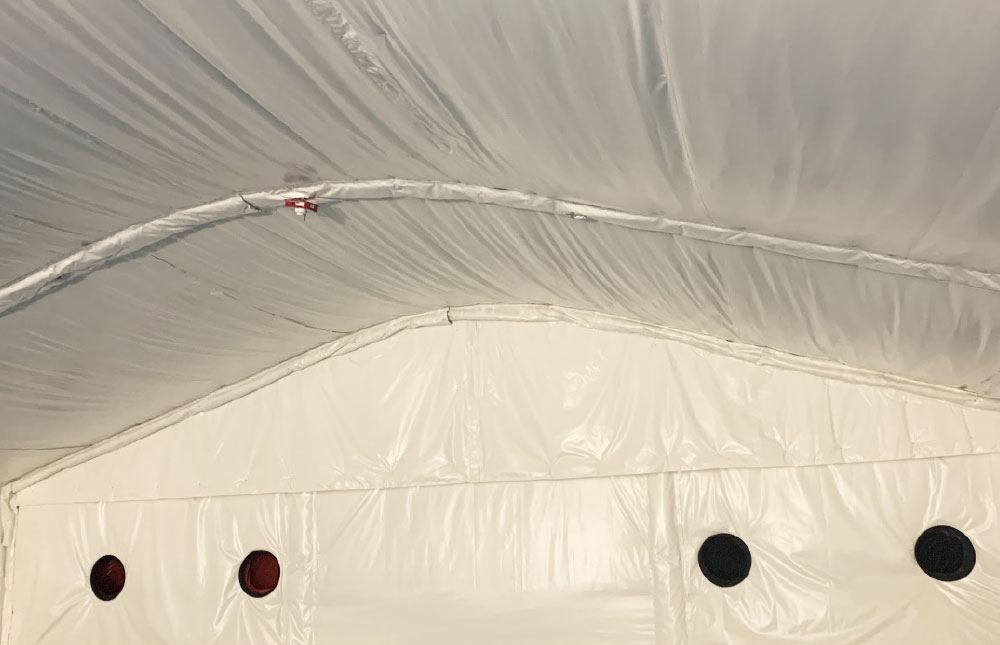 Fast, efficient, personal service
We offer a very competitive service and will strive to find the perfect solution for your business with our proactive and personal approach. Each customer request is led from enquiry to build by one of our expertly trained project managers ensuring continuity and a seamless process. Once a project is commissioned, we allocate a single point of contact and responsibility.
Call us and one of our project managers will provide a FREE quote. When a site visit is required, then we are also happy to do this free of charge. If your requirement is very urgent, we are able to install some structures within a week.  Check with us and we'll advise accordingly.
High Quality
Constructed from high grade aluminium and steel, our temporary buildings are engineered to withstand high loads from wind, snow and rain, and are designed to last many years in such conditions.
We offer insulated buildings to cover most applications and our buildings can be specified in any size.  Typically, we offer up to 8m eave height, and any width or length in 5m bay increments.  However, this is not a limitation on what can be designed and built if something different is required to suit your site.
All our buildings are wind and snow loaded to BS6399.
Years of industry experience
Fews Industrial has over 20 years of experience in the temporary building business, and provides the highest quality products and exceptional service.
Headed up by Ian Few, Managing Director, the permanent team of office staff and site crew all enjoy in-depth knowledge and hands-on experience of the business.