Hire or Buy
Here at Fews Industrial, we offer options to both hire and buy our temporary structures. We understand that every business' needs are different in terms of their financial situation and the length of time they'll need their structure for, hence we offer both options for getting a temporary structure from Fews Industrial.
Whether you know you want your temporary structure as a permanent fixture or you're unsure whether you'll need your temporary building for weeks, months or years, we can offer reasonable payment plans for buying our structures or flexible rolling contracts for hire that can be extended as required to suit your needs.
No matter which payment option you choose, you'll receive the same high-quality product and high standard of service, so whether you need to hire or buy a temporary structure, look no further than Fews Industrial.
| | Hire | Buy |
| --- | --- | --- |
| Cost | Affordable monthly payments set up over 1 – 2 years | Payment plans available to spread out the purchase cost |
| Contract | Flexible rolling contracts that can be extended as required | There's no need to worry about extending contracts when you buy your structure |
| Ownership | Although Fews Industrial will own the structure, customisation options are still available | You will fully own the structure once the full cost is paid |
| Maintenance | All maintenance is covered under the hire cost | As the owner you are responsible for the maintenance costs but that gives you the flexibility to customise and adapt the structure as you wish |
| Design | We try to create the perfect custom structure for all our clients and can offer most design features on hired structures | There are no limits to the design you can create for your structure when you own it! |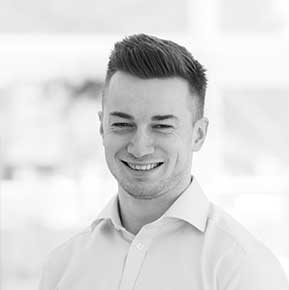 Barny
Matt
Enjoy our industry-leading service - pick up the phone and let us do the rest.
Matt and Barny are our dedicated project managers with extensive expertise and experience leading major builds. One of them will guide you through every step of the process.