Steel Framed Buildings
Fews offers an innovative approach to steel framed building construction that aims to reduce costs and improve efficiency. By utilizing software specifically designed for the estimation, design, and detailing processes, Fews is able to automate many tasks, which can lead to cost savings in terms of time and labour.
Using high yield cold rolled materials for the main frame and secondary support steel provides many advantages. Cold rolled materials have become more popular in structural applications due to advancements in materials and manufacturing techniques. The use of cold rolled profiles can significantly reduce the weight of the frame, sometimes up to 40%. This reduction in weight has several benefits:
Cost Reduction:  The use of cold rolled materials can contribute to significant cost savings due to reduced material usage and associated expenses.
Weight Reduction: Cold rolled profiles are known to be lighter while maintaining structural integrity. This weight reduction can lead to lower transportation costs and quicker assembly on-site.
Build Time: The lighter weight of cold rolled materials can expedite the erection process on-site, leading to potentially faster project completion times.
Plant Hire Savings: The reduced need for heavy machinery and equipment during construction due to lighter materials can result in lower plant hire costs.
Structural Efficiency: Advances in cold rolled materials' design and manufacturing have led to improved structural efficiency, allowing for optimized designs that may further reduce costs.
It's important to note that while cold rolled materials offer these advantages, they might also have certain limitations in terms of load-bearing capacity and specific design considerations compared to traditional hot-rolled materials. The structural engineering and design expertise behind a Fews Steel Framed Building is crucial in ensuring that these materials are used appropriately and safely.
Overall, Fews' approach combines technological innovation and material advancements to create a more cost-effective and efficient solution for steel framed building construction.
Size Options
Widths: up to 20 metre
Heights: 4 metre, 5 metre and 6 metre
These can be supplied in eight different configurations
Lead time 5-6 weeks.
Uses of our steel framed buildings:
Industrial Buildings
Agricultural Buildings
Home Workshops
Garages
General Storage Buildings
Valeting Buildings
Inspection Buildings
Home Offices
Sports Accommodation
Limited access sites
Cladding Options
Non Insulated – Polyester Coated
The Polyester finish is a paint like finish, and available in limited colours. This finish is typically used on agricultural buildings or buildings that are budget driven.
Non Insulated – Plastisol Coated
This coating is a more commonly used on industrial buildings and has 200 microns rather than 30 micron on the polyester providing a more robust finish.
Insulated
We offer a composite box profile panel system with a leather grain plastisol finish on the external top sheet and a bright white metal polyester paint finish on the internal face.
PIR insulation sits between the external and internal sheets and is available in depths of 40mm, 60mm, 80mm, 100mm and 115mm.
Rain Water system
We offer 2 types of rain water systems with our buildings. Trimline Guttering is produced using the same material as the building flashings and can be colour coded to match the cladding colours on the building.
Alternatively, for budget buildings we can supply PVC guttering, in Black, Grey or Brown.
Colours options for cladding and trim flashings.
Non-Insulated polyester cladding and trim flashings are available in Goosewing Grey and Juniper Green.
Non-Insulated Plastisol cladding and trim flashings are available in White, Black, Merlin Grey, Goosewing Grey, Olive Green, Juniper Green, Moreland Green, Ocean Blue, Albatross, Anthracite and Vandyke Brown
Composite panels and trim flashings are available in White, Black, Merlin Grey, Goosewing Grey, Olive Green, Juniper Green, Willow Green, Azure Blue, Grey white, Gull Grey, Anthracite, Mushroom, Wedgewood Blue, Poppy Red, Khaki Green and Vandyke Brown
Doors and openings
The standard Personnel doors we offer are Steel Security doors, with multi point locking anti-Jemmy hinge bolts,  and a lip around door frame. Doors can be inward or outward opening, hinged on right or left. We can provide single or double personnel access doors and include for powder coating and can also be colour coded.
The non-Insulated Industrial roller doors we offer are Industrial Class 5 doors. The curtain is 22 swg (0.7mm) 75mm scrolled laths manufactured from pre galvanised coil DX51.
The insulated Industrial roller doors we offer are Industrial Class 5 Doors. The curtain is a foam filled AD95 twin skin lath.
All roller doors are supplied with 100mm Top Brushes and Bottom rubber seals are available as manual or powered operation.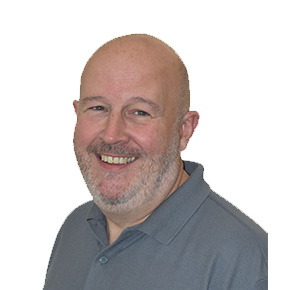 Tony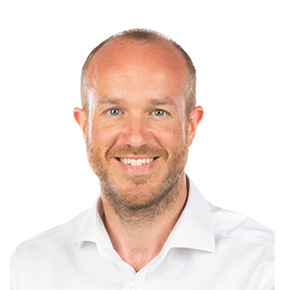 Matt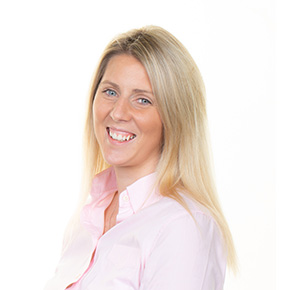 Lucy
Enjoy our industry-leading service - pick up the phone and let us do the rest.
Tony, Matt, and Lucy are our dedicated project managers with extensive expertise and experience leading major builds. One of them will guide you through every step of the process.