Temporary Structure Planning Permission
Do I need planning permission for a temporary structure?
Temporary structure planning permission is one of the most important considerations when you decide to hire or purchase a temporary building or structure. Even though the building isn't permanent, that does not mean that planning permission won't be required. If we refer to the government guidelines, there are certain cases where planning permission WILL be required:
Temporary structure planning permission will be required:
If the temporary building will be in use for longer than 28 days
If the temporary structure is closer than 5m from your site boundaries
If the floor space is greater than 200m2
If the building's volume is more than 25% of the existing building
If the building is more than 25% of the area available on your site
If assembled structure reduces the space you have for vehicles parking or manoeuvring
If the structure materially affects the external appearance of the building
**UPDATE**
'From the 16th April 2021 to the 1st January 2022 Central Government have created an allowance for temporary moveable structures within the grounds of a pub, a drinking establishment with expanded food provision, a restaurant, a cafe, or a historic visitor attraction. The allowance is aimed at assisting these forms of business to re-open whilst still providing adequate social distancing until lock down restrictions are fully removed.
The allowance does not specify any size requirements, however, it cannot be used within the grounds of a scheduled monument or if the structure is for the display of an advertisement'
**UPDATE**
Some exceptions where temporary structure planning permission will not be required
There are certainly some cases where planning permission is not required, for example where a building is in use for less than 28 days and the floor space is less than 200m2.  However, all conditions need to be met, and you may need expert advice on these instances
The majority of cases do need temporary structure planning permission though, and it can take between 8-12 weeks to get a response. Fews offer a comprehensive support package for temporary structure planning permission through our partners, Fisher German and Harris Lamb.  This aspect is sometimes overlooked and considered only as an afterthought, but it can sometimes be complex and the assistance of experts is invaluable.
Fisher German LLP have grown at an impressive rate since established in 2000, with 600 people across a network of 26 UK offices. Many years of sector specific experience have given them a sound understanding of the planning process.
Harris Lamb was established in 1992 to provide commercial property advice on a regional and national basis to clients that include Occupiers, Developers, Property Funds, Investors and Public Sector Organisations.
With our combined experience at your disposal, the process of buying or renting a temporary building should be a straightforward one.  Contact us, and we'll be more than happy to help.
Here is a step by step guide to help you understand whether you require temporary structure planning permission.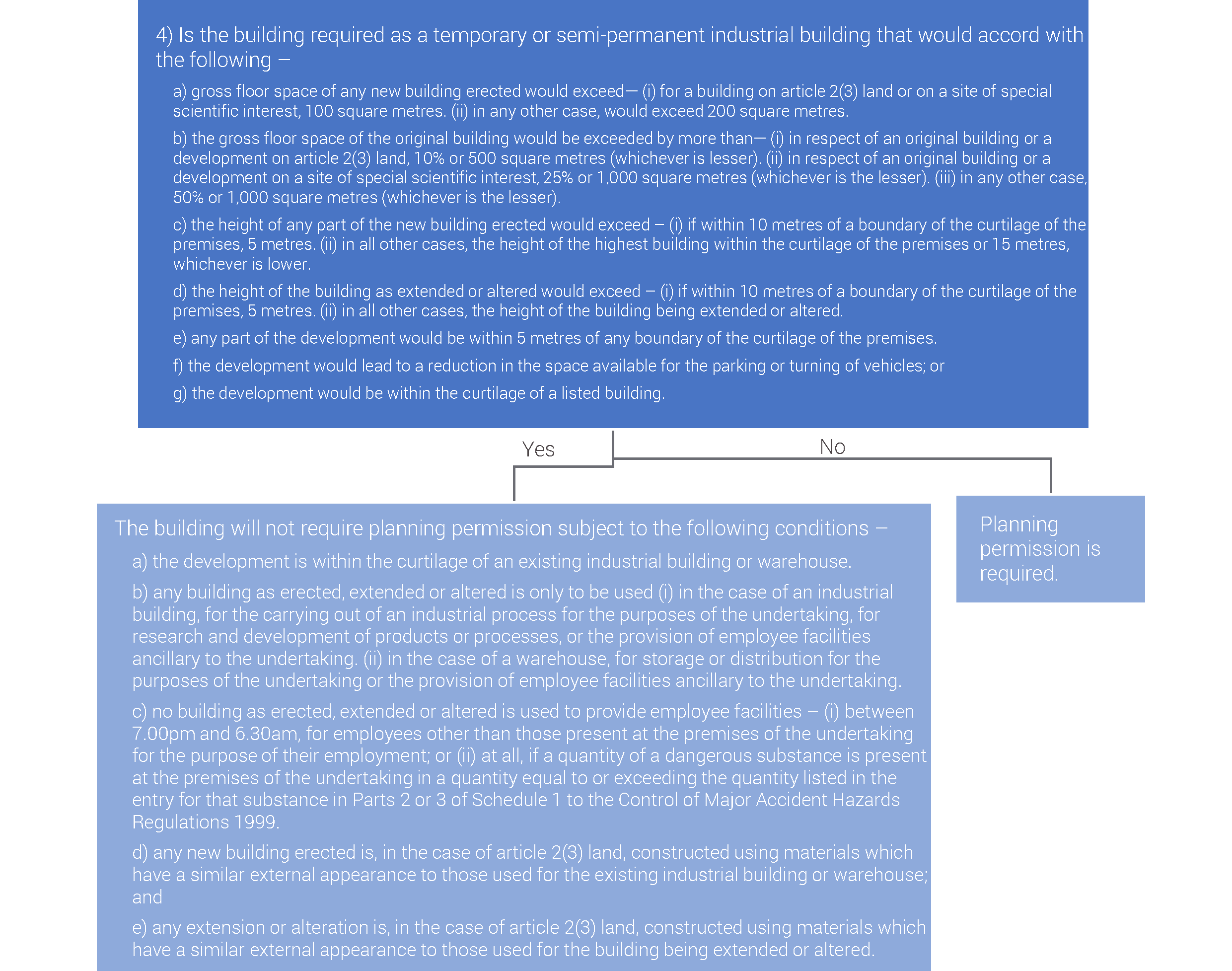 Innovation Everywhere
Fews Temporary Buildings brings to market a range of high quality temporary buildings for industrial use whether that be seasonal storage, temporary warehousing & storage, logistic canopies, emergency cover and much more.
Fews has already delivered some outstanding projects for clients including temporary warehouses,  temporary gymnasiums, temporary retail outlets and temporary restaurant facilities in addition to seasonal storage requirements for customers throughout the UK.
Based in Worcestershire they are perfectly positioned to service businesses across the UK and offer a personal service, free site visits and fast response times. Book an appointment to visit their premises and see examples of the high quality temporary buildings erected and in use as warehousing for their business.
Why Fews?
Service
We offer an exceptional service and will strive to find the perfect temporary building for your business with our proactive and personal approach. Each customer request is led from enquiry to build by one of our expertly trained project managers ensuring continuity and a seamless process. We understand the need to react quickly in some situations, so our processes allow the fast turnaround of projects. Site visits are essential, free and without obligation. We can also advise on specialist services for Finance Options, Site Scanning, Ground Works and Planning Permission.
Fast Installation
If your requirement is urgent, we can assemble a 1000sqm capacity building within 24 hours. We hold significant stocks and will advise on the turnaround time in each case.
Turnkey Solutions
We are experts in the temporary buildings industry and we can offer full turnkey solutions for a variety of applications.  Beyond the building, we can include lighting, heating, air conditioning and power distribution if required.
Maintenance
Maintenance contracts are available (whether you hire or purchase) to ensure your structure remains in a safe and fully operational condition.
Coverage
We have nationwide coverage and beyond if required, so our temporary structures are available to hire or purchase anywhere in the UK and mainland Europe.
 Safety
In conjunction with independent industry specific consultants we have created robust and detailed documented safe systems. From our overall policies to method statements for different building types, risk assessments for hazardous activities and documented inspection systems of our equipment, you can be sure that our tried and tested systems can be relied upon. In addition, our crews are trained in H&S procedures and wear appropriate PPE at all times. All of our buildings can have site specific structural engineering calculations.
Environmental
Wherever possible we look for ways to adopt sustainable working practices. In the last 5 years we have installed a comprehensive biomass system to heat our warehouse and offices, including the supply of hot water. Recently, we further extended our commitment to the environment by introducing solar power to generate electricity.