Temporary Mortuaries
Temporary Mortuaries
Full Turnkey Solution
In response to the current coronavirus / Covid-19 emergency, Fews have developed a specifically designed, state of the art solution for temporary mortuaries that can be deployed very quickly.
We are now able to offer for our marquees and temporary structures the insulation properties to deliver the required temperature control in all ambient conditions through a quick and easy to install bespoke lining. This is a Keder fed multifoil reflective lining with 21 layer insulation, providing a near airtight seal.
At Fews, we understand the sensitivity of project relating to temporary mortuaries and the need to ensure required conditions are maintained, potentially over long periods.
Our full turnkey service for temporary mortuaries includes design and erection of the temporary building structure, power, and high-performance refrigeration systems. We manage all logistics to ensure rapid deployment anywhere in the UK.
In addition, we offer:
Insulated floors, walls, ceilings and doors
Isolated catering areas to protect staff welfare
Separation of all areas to prevent cross contamination
Full lighting and power fit-out
We can offer structures up to 30m wide with an eave height of 3m, provide fully adjustable internal storage racking, and non-slip, commercial grade vinyl flooring.
Each of our structures can be built anywhere, on hard standing surfaces or grass without the need for foundations.
Insulation specifications / mechanical properties:
| | | |
| --- | --- | --- |
| Thermal Performance | Value | Standard |
| Core | 1.52m2 K/W | BS EN 16012 |
| Roof | 2.50m2 K/W | BS EN 6946 |
| Wall | 3.00m2 K/W | BS EN 6946 |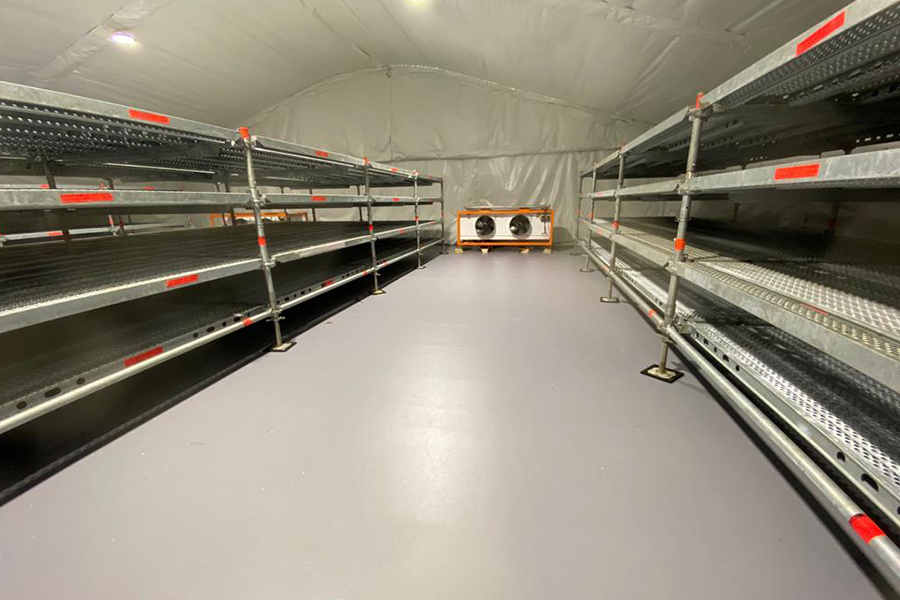 Contact Matt Porter or Barny Jones on 01527 821789
or email info@fewsmarquees.co.uk
For out of hours emergencies call:
Ian Few 07976 693430
Matt Porter 07759 444933
Our emergency structures have the following benefits:
Stored in the UK for rapid installation
Flexible design in width length and height
Pressure tested environments
Insulated wall panelling and secure access doors
Full fit out, including the choice of non-slip floor coverings, water supply, electricity, lighting, toilets, HVAC (heating and air conditioning), Alarm Systems and CCTV
Sanitation Facilities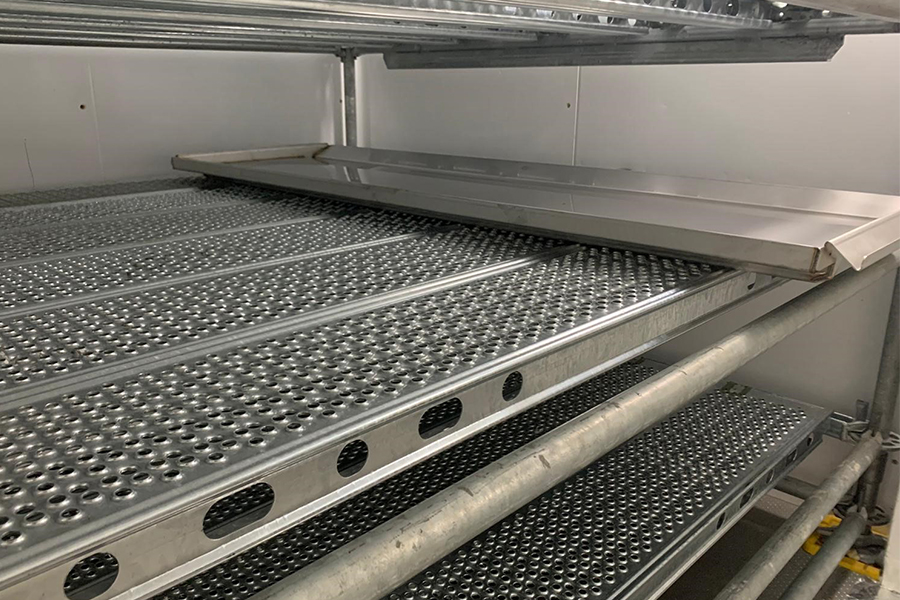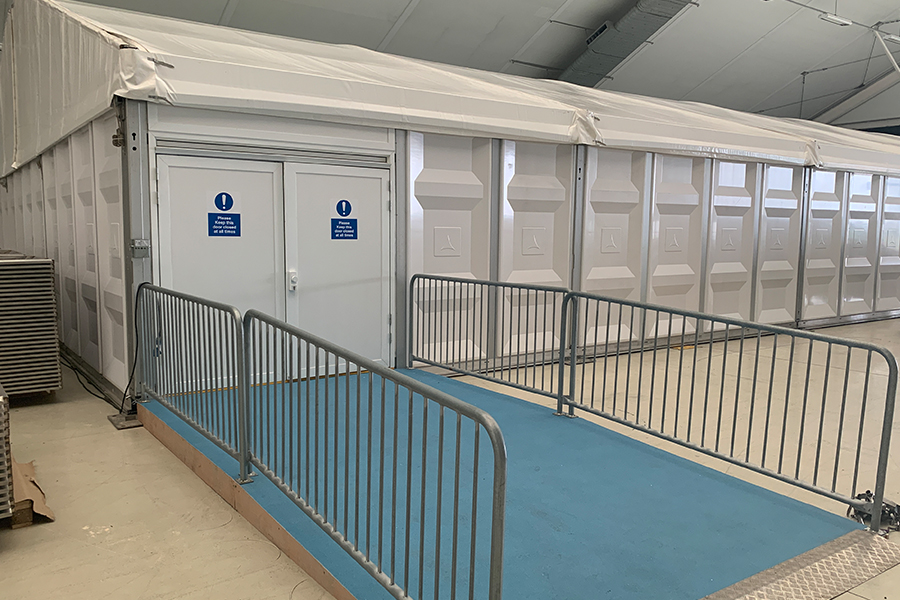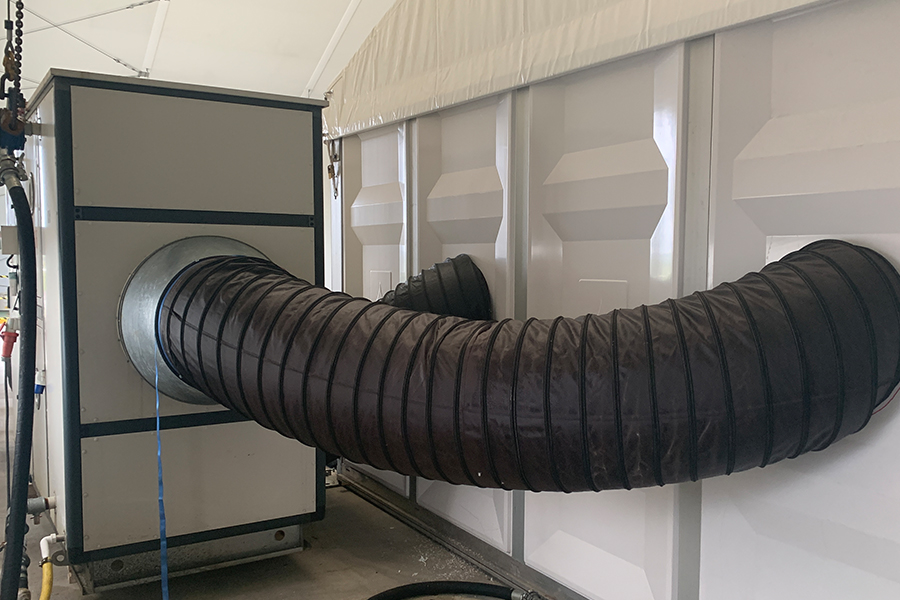 Fast, efficient, personal service
We offer a very competitive service and will strive to find the perfect solution for your business with our proactive and personal approach. Each customer request is led from enquiry to build by one of our expertly trained project managers ensuring continuity and a seamless process. Once a project is commissioned, we allocate a single point of contact and responsibility.
Call us and one of our project managers will provide a FREE quote. If a site visit is required, then we are also happy to do this free of charge. If your requirement is very urgent, we are able to install some structures within a week.  Check with us and we'll advise accordingly.
High Quality
Constructed from anodised aluminium and other high quality materials, our temporary structures are resistant to wind, snow and rain, and are designed to last many years in such conditions. We use specialist enhanced PVC, insulated sandwich slabs, aluminium profiles and fire galvanised steel connection and assembly components to ensure we provide safe, durable, resistant structures.
Years of industry experience
Fews Industrial has over 20 years of experience in the temporary structure business, and provides the highest quality products and exceptional service.
Headed up by Ian Few, Managing Director, the permanent team of office staff and site crew all enjoy in-depth knowledge and hands-on experience of the business.
Here's a temporary hospital being built on a sports field in the USA.