Temporary Buildings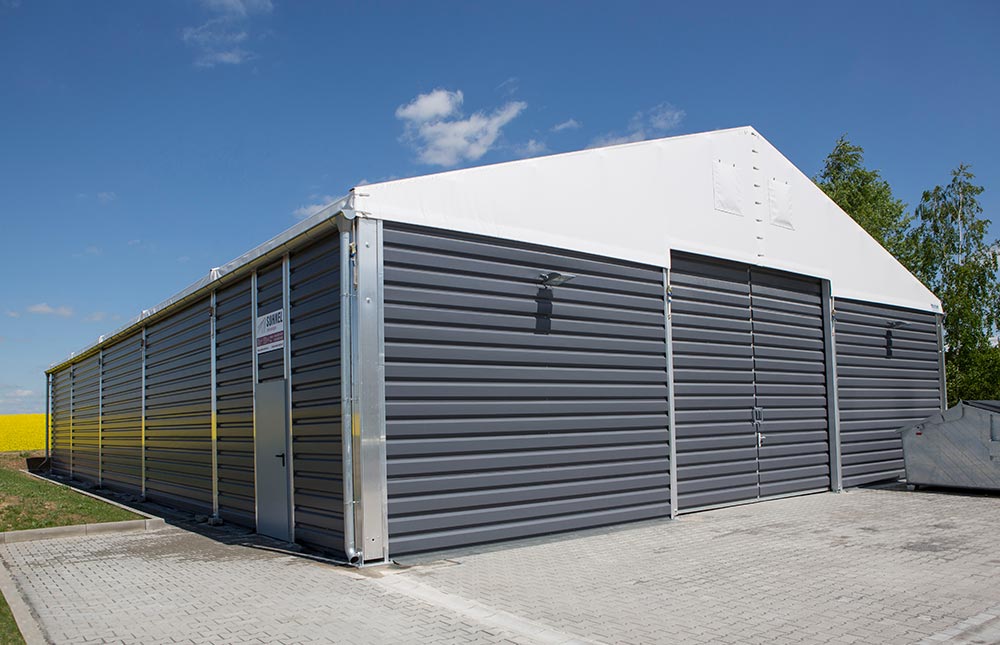 Are you looking for a temporary warehouse building? Or just in need of a short-term storage solution?
Fews can provide fast installation of temporary buildings either for short/ long term hire or purchase.
We offer free site surveys and consider them an essential part of our service.
Competitive Quotations
We can provide fast, competitive "ball-park" quotations, which we refine once the final specification is decided, and site survey completed.
While we provide large storage buildings which are described as temporary, this is due to them being demountable structures or relocatable structures.  In most cases they can treated as permanent and may be in-situ for twenty years or more.
Enjoy our industry-leading service – pick up the phone and let us do the rest.
Structure Sizes
Our temporary buildings come in various size options:
Standard sizes
Widths:
| | | | | |
| --- | --- | --- | --- | --- |
| 5 metre | 10 metre | 15 metre | 20 metre | 25 metre |
Eave Heights: Up to 8 metres
Length: No restriction in 5 metre bay increments
Bespoke Structures
These standard sizes should not be viewed as a limitation, if something bespoke is required to suit your site then any size can be specified.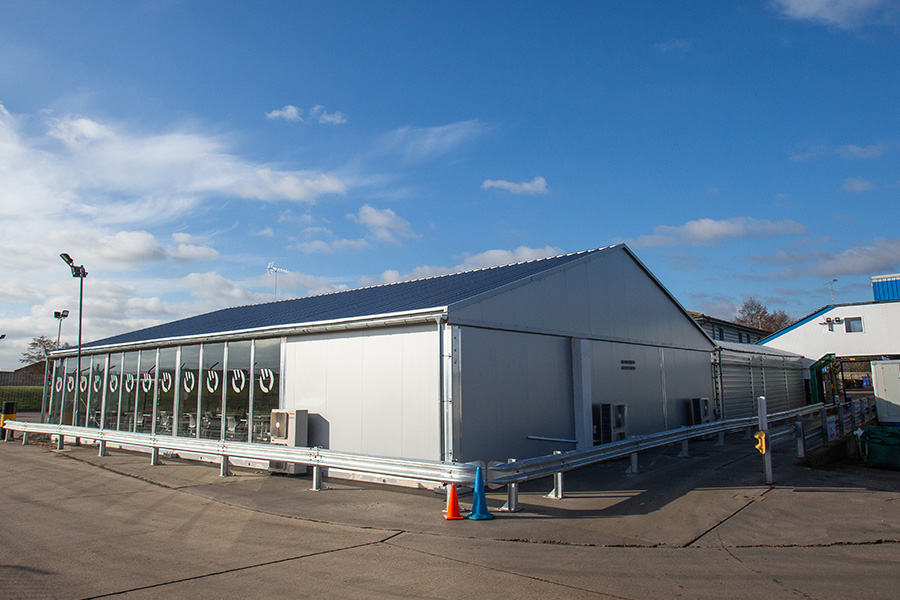 Options
Building types include non-insulated, part insulated, insulated and super-insulated for some specific projects.
Follow these links for more information:
In addition to insulation options, Fews can offer many additions including roller shutter doors, personnel doors, flooring, guttering and downpipes, lighting, and HVAC. For some applications such as canteens, Fews can provide full fit-out including kitchens and furniture.
Our turnkey service will deliver a ready to use temporary structure backed by our experienced team of project managers.
Depending on the terminology you use, we can supply your heavy-duty storage tent, commercial marquee, industrial marquee or portable warehouse when you need it at a price that makes sense.