Temporary Restaurants,
Cafes & Retail Structures
Whether your current space is being renovated, has been damaged or you're just setting up and are yet to build your permanent business place, our temporary buildings are suitable for use as restaurants, cafés or shops.
We can provide you with bespoke structures designed to meet your exact specification with the atmosphere, layout and aesthetic that you want for your business. We can make structures as small or as large as you require and have a variety of different flooring, wall and roofing options to suit different needs. As these spaces will be used for catering and retail, we can also offer climate control systems and access to electricity, so you have fully functioning café, restaurant or shop spaces that don't even feel temporary!
We understand that renovating and building new premises can be time-consuming and there are often setbacks, which is why we offer flexible hire contracts for temporary retail buildings, allowing you to utilise your custom space for as long as you need it.
Country Houses / Period Properties
The UK is full of stunning country homes and period properties that are open for the public to go and enjoy. Often surrounded by acres of land to explore and filled with gift shops, cafes and museums, these buildings often need to go under renovation to keep them looking pristine, which is why they often call in temporary space to house their cafés and gift shops whilst the space is renovated. We have worked with similar properties in the past to provide temporary structures for cafés, shops and admission spaces that have an aesthetic that matches the main property whilst also being functional for visitors and staff.
Restaurant Extensions
When a restaurant becomes extremely popular, the natural decision is to expand the space to allow for more seating and in turn, more guests but this can be disruptive to business whilst building work commences which is when a temporary restaurant comes in handy. We can provide a perfectly sized space with the same ambience as your current restaurant for you to continue business as usual whilst your extension and renovation is completed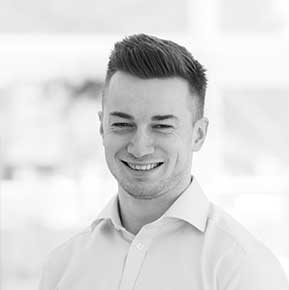 Barny
Matt
Enjoy our industry-leading service - pick up the phone and let us do the rest.
Matt and Barny are our dedicated project managers with extensive expertise and experience leading major builds. One of them will guide you through every step of the process.
For more information on our temporary storage structures, send us your details and one of our team will call you back