Long Term Venue Hire
Although we pride ourselves on being flexible with our hire contracts to offer short-term storage solutions for as long as you need, we particularly specialise in the long-term hire of our temporary structures and have worked with many clients to form long-term relationships that last years.
Our buildings may be temporary, but they're made to last through all weather conditions and are built with high-quality materials to not only provide you with the exact kind of space you need but to help the structure stand the test of time.
From hard flooring that can withstand heavy footfall to roofing that can help with temperature control, our temporary structures can be designed to see you through every season if you know it's going to be required on a long-term basis, however we can also make changes to your structure as time goes on should you need them.
Long Term Renovation
Long-term hire may be required for one of our structures if your existing premises is going through large-scale renovations that will be time-consuming. Whether the building is being completely rebuilt or totally refurbished, these kinds of projects can take years, especially for period properties and in this case, the long-term hire of one of our structures supplies your business with consistency during this time.
We work closely with Buxton Pavilion Gardens and have been supplying them with the long-term hire of a bespoke structure for many years now whilst their current property is being renovated. This marquee is used throughout the seasons and perfectly caters for their needs.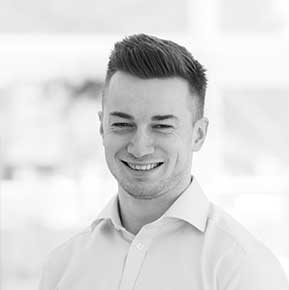 Barny
Matt
Enjoy our industry-leading service - pick up the phone and let us do the rest.
Matt and Barny are our dedicated project managers with extensive expertise and experience leading major builds. One of them will guide you through every step of the process.
For more information on our temporary storage structures, send us your details and one of our team will call you back